MAYBANK KIM ENG

CGS CIMB

Sea Ltd (SE US)

Southeast Asian Champion

ASEAN super-app in the making. Initiate BUY We believe Sea is one of the best proxies to ride the ASEAN digitisation theme, given Shopee's position as the top e-commerce app regionally, which paves the way for user conversion into digital finance. Growth in these segments appear at an early stage, and investments are funded by cash generative Garena via the Free Fire franchise. Initiate BUY with SOTPbased TP of USD378. Key risk is revenue concentration, as we think Free Fire accounts for a significant portion of current gross profitability.

Delfi Ltd

Sweet delight

■ Delfi's 40% market share (FY20) and established trade channels in Indonesia will likely drive EPS growth of 15%/16%/4% for FY21F/FY22F/FY23F.

■ Trimming of non-performing SKUs by 40% from c.500 in 2015 to c.300 SKUs in 2017 enables Delfi to better capture novel consumer tastes and trends.

■ Initiate coverage with an Add rating and a TP of S$1.02, pegged at the 3-year historical mean P/E of 20x on FY22F EPS with easing restrictions as catalyst.

CGS CIMB

UOB KAYHIAN

Telco - Overall TPG's 5G-2.3GHz won't be sufficient

■ TPG tries to keep up with the Big 3/MVNOs with its 5G-2.3GHz trial service.

■ It will still likely need to buy wholesale access to Singtel or Antina's 5G3.5GHz, which will put a floor under its 5G retail prices, in our view.

■ Stay sector Overweight, with Singtel (Add, TP: S$2.90) as our top pick.

REITs ‒ Malaysia

Light At The End Of The Tunnel

2Q21 results season was no different from the previous quarter, as REITs continued to provide rental assistance to retailers due to the prolonged lockdown. Nonetheless, we expect sector earnings to improve 35% hoh in 2H21, in tandem with the easing of the strict SOPs. As interest rates will continue to be low, REITs' dividend yields of 5- 9% from 2022 onwards are attractive, and will be sustained by the earnings recovery. Maintain OVERWEIGHT. Top picks: Sentral REIT and IGB REIT.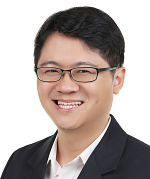 Check out our compilation of Target Prices