UOB KAYHIAN
KGI FRASER

Alpha Picks: Adding Lendlease REIT, Removing AREIT, SGX, Hong Leong Asia

For Aug 21, our Alpha Picks portfolio rose 0.9% mom on an equal-weight basis and handily beat the STI which fell 3.5% mom. On price and market cap basis, Sea materially skewed the results due to its oversized market cap relative to the rest of the portfolio. In August, a narrow range of stocks did well, including Sea (+22.5% mom), YZJ (+19.7% mom) and UMS (+8.1% mom). For Aug 21, we add LREIT to our portfolio while removing AREIT, SGX and HLA.

Sunpower Group

A purer play on clean energy going forward

• The disposal of the M&S business for RMB2.29bn has been completed, with two tranches of special dividend of S$0.1406 a share and S$0.1006 a share paid out in June and July.

• New capacity from Tongshan P1, Shantou P2, Xintai Zhengda and Shanxi Xinjiang plants are expected to complete construction in 2021/early 2022 and contribute to the group next year.

• We maintain our OUTPERFORM recommendation with an unchanged target price of $$1.22 based on the discounted cash flows of each project.

CGS CIMB

MAYBANK KIM ENG

CSE Global

Fret not, the storm is passing

■ We see a potential boost to energy order wins from damage inflicted by Hurricane Ida. Project delays are expected to be minimal, in our view.

■ Infrastructure is still the key driver in 2H21F, with a record-high order book of S$133m and expected ramp-up in order wins from Singapore and Australia.

■ The stock is trading at an attractive 10x FY22F P/E (-0.5 s.d. of 5-year mean) with c.6% dividend yield. We reiterate our Add call with a TP of S$0.61.

GHL Systems (GHLS MK)

Briefing update

Maintain BUY and TP of MYR2.25 With improving visibility on economic recovery and border reopening, GHL is well positioned for an accelerated TPV growth trajectory from 4Q21 onwards, driven by pent-up discretionary retail expenditures vis-a-vis reopening of economic sectors. We reiterate BUY with TP of MYR2.25 pegged to 51x FY22 PE target (which is +1sd above its 5Y mean).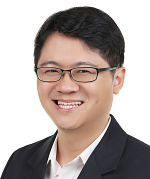 Check out our compilation of Target Prices