MAYBANK KIM ENG

UOB KAYHIAN

Sime Darby Bhd (SIME MK)

Porsche partners Sime to CKD vehicles in Malaysia

Maintain BUY and MYR2.70 TP

We are positive but not entirely surprised with Sime's partnership with Porsche to set up the latter's first assembly plant outside of Europe, commencing in 2022. There are strong push (tighter CO2 regulations & phasing out of ICEVs in EU) and pull (ASEAN: a big potential market) factors driving this. Our estimates are unchanged. Our TP is SOP-based.

REITs – Singapore

The Leading Contenders For Index Inclusion

Based on our analysis, the top contenders for inclusion to the FTSE EPRA Nareit Developed Asia Index are ESR REIT, ARA LOGOS, Lendlease Global and Cromwell European. Mapletree North Asia is not eligible to be included this year but would become eligible for inclusion next year if the current geographical breakdown is maintained. FTSE Russell is expected to announce updates on the quarterly review in early September. Maintain OVERWEIGHT.

UOB KAYHIAN

UOB KAYHIAN

Oxley Holdings (OHL SP)

FY21: Weaker-than-expected Results, But FY22 Should Be Better

While Oxley rebounded from a loss in FY20 to recording S$13m in PATMI for FY21, this was nevertheless weaker than expected due to one-off items as well as the voluntary administration of an Australian subsidiary. Looking ahead, we believe that FY22 will be a stronger year as a number of projects in Singapore and overseas will be completed. Oxley appears inexpensive, trading at 4.9x FY22F PE with a 4.7% yield. Maintain BUY. Target price lowered to S$0.28 (previously: S$0.37).

BYD Company (1211 HK)

2Q21: Results Missed Estimates, But Outlook Beat Expectation; Upgrade To BUY

BYD's 2Q21 net profit came in below estimate at Rmb936m (-40% yoy/+294% qoq), due to the margin squeeze given the transition from ICVs to PHEVs and the spike in raw material cost and R&D expense, but profit nearly quadrupled qoq in 2Q21, driven by the ramp-up of PHEV sales. Management raised 2021 EV sales targets by 50% to 600,000 units and set 2022 target at 1.5m units, beating our estimates. We lift 2021-23 EPS by 7%/24%/22% respectively. Upgrade to BUY and raise target price to HK$400.00.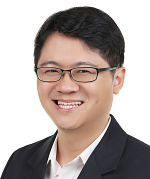 Check out our compilation of Target Prices