UOB KAYHIAN

MAYBANK KIM ENG

REITs – Singapore

S-REITs Bi-Weekly Updates (1-15 Dec 20)

S-REITs gained 3.0% during 1-15 Dec 20. The slew of M&A activities highlights investors' avid interest in S-REITs. Recovery is on track with approval for emergency usage of COVID-19 vaccines from Pfizer, Moderna and AstraZeneca in sight. Switch to recovery plays and laggards. BUY AREIT (Target: S$3.68), FCT (Target: S$3.15), LREIT (Target: S$0.97), FEHT (Target: S$0.74) and SUN (Target: S$1.75), which provide distribution yields of 5.2%, 5.6%, 6.4%, 4.5% and 6.2% respectively. Maintain OVERWEIGHT.

Singapore REITs

Office REITs - Working In A New Normal

Initiate KREIT, SUN at SELL; Fundamentals weak, WFH a structural negative Singapore office REITs have outperformed peers YTD, but we expect this trend to reverse in 2021 due to weak fundamentals. Recessionary conditions have dampened leasing demand, while macro uncertainties have reduced visibility on corporate expansion plans and office space needs. We are cautious on potential structural demand erosion with the adoption of WFH (work-from-home) practices, which could offset gains from de-densifying offices, and temper an already slow macro-led net absorption trend. Office vacancies are on the rise, and with rents pressured, we initiate coverage on KREIT and SUN at SELL, with 19-21% downside to our DDM-based TPs. Gearing has risen after recent deals, limiting headroom for acquisition-growth opportunities, relative to industrials.

UOB KAYHIAN

MAYBANK KIM ENG

Property – Malaysia

1H21 Outlook – Challenges Remain

We believe that sector outlook for 1H21 will remain challenging with property sales continuing to stagnate. This comes amid the murky economic outlook while banks become more stringent in mortgage approval. Having said that, we maintain MARKET WEIGHT as valuations have already hit multi-year low at -1.5SD below historical average, which signals limited downside. Top pick: Sunway Bhd.



CapitaLand Int. Comm. Trust (CICT SP)

Proxy To Recovery

Larger REIT poised for growth, maintain BUY CICT has emerged post-merger as Singapore's largest REIT and also among Asia's largest, with a SGD22.4b AUM diversified across 24 retail, office and integrated development assets. Valuations are undemanding at 5.2% FY21 dividend yield and 1.0x PB versus history and peers, and we reinstate coverage at BUY with a DDM-based TP of SGD2.50 (COE: 5.9%, LTG: 1.5%). We see near-term catalyst from DPU recovery in 2021 and medium-term earnings upside as it leverages added development capacities into value-accretive AEIs and redevelopment opportunities.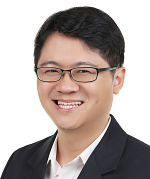 Check out our compilation of Target Prices