UOB KAYHIAN

PHILLIP SECURITIES

Sembcorp Marine (SMM SP)

Fundamental Valuations Unjustified. Downgrade To SELL

We view SMM's recent strong share-price performance as unjustified as the offshore marine industry remains in bad shape and our bearish outlook remains intact. The company's financials will likely deteriorate further in the next 2-4 quarters as it has not won any new orders in 2020. Trading at a 2021F P/B of 0.86x, we deem the stock overvalued. Downgrade to SELL. Target price: S$0.125.

LENDLEASE GLOBAL COMMERCIAL REIT

A cut above the rest

SINGAPORE | REAL ESTATE | INITIATION

 Stable income from Milan commercial property for next 12 years (FY20 GRI: 34%). Retail foothold in the heart of Singapore poised to benefit from Phase 3 (GRI: 66%) reopening.

 We see organic growth of c.2% from annual rental escalations and upcoming developments in Orchard/313. Coupled with inorganic growth opportunities from the sponsor's stabilized pipeline of assets, of up to c.A$32.4bn.

 Initiate coverage with ACCUMULATE and DDM TP (cost of equity 8%) of S$0.78. Valuations attractive at FY21 yields of 6.1% vs. diversified retail peers of 5.2%.

PHILLIP SECURITIES

CGS CIMB

FORTRESS MINERALS LTD.

Rise of an iron-ore producer

SINGAPORE | MINING | INITIATION

 Growing demand from steel mills in Malaysia to spur higher sales volumes. We project 54% volume growth from FY20 to FY22e.

 Low production cost of US$28.81/WMT. Reserves to expand with only 5% of its mining concession area explored so far.

 Initiate coverage with BUY and TP of S$0.28. Valued at 11x FY21e PE, in-line with industry average. Fortress issmaller in size but is growing faster and enjoy higherreturns than industry.

Nanofilm Technologies Int'l Ltd

Nano-sized powerhouse

■ NTI is the only company in the world that provides proprietary and environmentally-friendly FCVA coating technology at scale.

■ Our plant tour reaffirms our strong conviction of c.34% revenue/35% EPS CAGR over FY19-22F.

■ Initiate coverage on NTI with an Add rating and P/E based TP of S$5.52.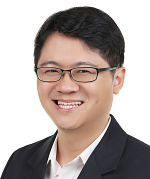 Check out our compilation of Target Prices