CGS CIMB

CGS CIMB

Japfa Ltd

Divesting 80% of Greenfields Dairy

■ JAP has entered into a conditional Share Purchase Agreement (SPA) to sell Greenfields Dairy Singapore Pte Ltd (GDS) for a US$295m consideration.

■ GDS holds the vertically integrated branded SE Asian dairy product business. Post deal, JAP will still own 20% of GDS.

■ We are positive on the deal as valuations are favourable and it frees JAP's management to focus on core upstream operations. Reiterate Add

Agribusiness

Potential impact of export levy revision

■ Indonesia's revised progressive export levy structure is negative for upstream Indonesia palm oil producers but slightly positive for downstream players.

■ Malaysian upstream palm oil players are likely beneficiaries of this news.

■ The changes will ensure the continuity of Indonesia's B30 mandate.

MAYBANK KIM ENG

RHB

Malaysia Airports (MAHB MK)

A well-lit runway

Maintain SELL call and MYR4.10 TP Though we have a SELL call on MAHB, we opine that it has strong ESG credentials and is transparent in reporting. The Government Of Malaysia (GOM) has wide powers over MAHB but nothing in its recent history suggests to us that the former compelled the latter to carry out anything which was value destructive. A key lookout in 4Q20 is a possible restructuring of MAHB's operating agreement (OA) with the GOM. MYR4.10 TP based on 1.0x end-FY21E P/BV.

Consumer Consumption In Post-COVID; U/G To OVERWEIGHT

Upgraded to OVERWEIGHT; we prefer staple foods companies with exposure to a domestic recovery play. Consumer companies with exposure to the reopening of domestic activities, such as those in retail and food & beverage services, should see some earnings recovery in 2021F, from a low base in 2020. Local demand would also be supported by an increase in savings arising from travel restrictions, pent-up demand, and consumers becoming more accustomed to distancing themselves from COVID-19 risks. Furthermore, many firms restructured their opex to make it more variable, achieved through higher gross turnover rentals and lower base rental rates, as well as using more casual labour. These initiatives would mitigate the sharp rise in expenses, when revenue increases.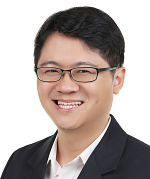 Check out our compilation of Target Prices