UOB KAYHIAN

DBS VICKERS

Thai Beverage (THBEV SP)

FY20: Cost Control Pays Off

THBEV announced reported FY20 net profit of Bt22.8b, down 2.2% yoy, above expectations. Full-year dividend is Bt0.46/share (FY19: Bt0.48). Spirits volume grew by a strong 9% yoy in 4QFY20. The group benefitted from well-managed SG&A costs, which look set to continue in the near term, given lower levels of on-premise activities. We also look forward to a gradual recovery at Sabeco. Maintain BUY with a 9% higher target price of S$0.85.

Jumbo Group

Weak outlook, lofty valuations

Investment Thesis: Maintain FULLY VALUED, TP S$0.21. Jumbo is over-priced at 27x FY21F PE. At the current share price, the market is expecting earnings to stage a strong turnaround to S$10.3m profit based on a normalised 20x forward PE.

UOB KH

KGI

Genting Malaysia (GENM MK)

3Q20: Impressive GGR Recovery Supports Generous Dividends

GENM's 3Q20 results met expectations. Revenue declined 46% yoy and EBITDA plunged 55% yoy, reflecting the partial impact of the COVID-19 lockdown at its gaming properties and largely reduced gaming capacity. A major and highly impressive surprise was Genting Highlands regaining much of its GGR led by VIP volumes. Investors will now appreciate the earnings recovery potential and the sustainability of its lush dividends. Maintain BUY with a higher target price of RM3.40.

Read more...

- Q & M Dental Group (Q&M) has remained resilient with its dental and medical services through Covid-19. It continues to be the bread and butter of the Group, as its network of clinics dominate the private dental healthcare space.

- New venture into medical technology firm Acumen Diagnostics Pte Ltd to provide a strong but short-term boost to earnings within the next two years. Given the continued need for Covid-19 testing regardless of the availability of vaccines, we are confident on the outlook of Acumen Diagnostics in the short-term.

- We initiate on Q&M with OUTPERFORM, and a 12-month target price (TP) of S$0.54. Q&M continues to generate stable and resilient earnings, and we foresee no material changes in or threats to its market share in the private dental space in the medium term.

Read more....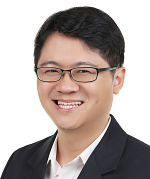 Check out our compilation of Target Prices