UOB KAYHIAN

RHB

NanoFilm Technologies International (NANO SP)

Unique Technology Solutions Provider With High Growth Prospects

NanoFilm provides renowned blue chip customers with surface vacuum coating technology solutions, which is critical in enhancing the functionality and useful life of products. We expect a robust 3-year earnings CAGR of 38.7% for 2019-22F, from the bigger wallet share of existing customers and the new application of technology. We believe its unique technology provides a strong competitive advantage and warrants a premium to peers. Initiate coverage with BUY and target price of S$4.07.

ST Engineering (STE SP)

New A330 P2F Order Wins; Keep BUY

 Maintaining BUY with SGD4.40 TP, 9% upside and c.4% yield. ST Engineering continues to register strong order wins, with new orders for two A330 passenger-to-freighter (P2F) conversion from CDB Aviation, an aircraft leasing company that is venturing into freighter conversion for the first time. STE's commitment towards cost optimisation and gradual demand recovery should drive earnings recovery in 2021. Moreover, its plans to reorganise its business should enable greater focus on future growth areas and support earnings beyond 2021. We continue to like STE for its defensive earnings quality, ability to sustain dividends and deliver profit growth in 2021.

UOB KH

UOB KH

Airports of Thailand (AOT TB)

4QFY20: Street Is Fully Pricing In A Recovery

FY20 results are not a stock catalyst as the street is already pricing in a traffic recovery. We have factored in such a scenario, in line with AOT's own prognosis. However AOT's relief measures for commercial operators will extend into FY21 and its new contract with King Power will only come into effect in Apr 22 and will be pegged to actual pax throughput, instead of prior terms. The dynamics have clearly changed and prior valuations are no longer tenable. Maintain SELL. Target price: Bt57.00.

Read more....

Bangkok Chain Hospital (BCH TB)
Earnings Continue To Grow

BCH's management strategy is to generate new high-margin revenue streams: a) to cushion against the drop in cash-based revenue from the pandemic; and b) for good control over costs. As such, the company will likely be able to grow its earnings this and next year at an impressive rate. It is likely that we would see softer margins next year, but this would be a short-term compromise in exchange for long-term growth. Maintain BUY. Target price: Bt18.00.

Read more....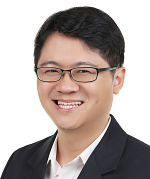 Check out our compilation of Target Prices