RHB

RHB

Oxley (OHL SP)

Chevron House's Retail & Banking Units Sale; BUY



 Keep BUY with a new SGD0.29 TP from SGD0.31. Oxley has entered into an expression of interest with a buyer for the sale of Chevron House's retail and banking units for SGD315m. The sale price is lower than we expected, possibly due to the current economic climate, which has been impacted by COVID-19's spread. Management said it will likely receive SGD200m once the sale is completed, which should further boost OHL's balance sheet.

Singapore Exchange (SGX SP)

Derivatives Business Hit By MSCI Agreement Expiry

 Stay NEUTRAL with new SGD8.60 TP from SGD9.70, 13% downside, offset by c.4% FY20F (Jun) yield. Our TP is pegged to 24x FY21F P/E. Singapore Exchange is reducing its licence agreements with MSCI from Feb 2021, with an expected 10-15% hit to its FY21 earnings. The share price could see short-term weakness, but ought to be supported by respectable yields.

UOB KAYHIAN

UnUsUaL (UNU SP)

4QFY20: Weak Quarter Due To COVID-19 And Safe Distancing Measures; Downgrade To HOLD

Due to the ongoing COVID-19 outbreak, UnUsUaL's FY20 net profit fell sharply to S$6.3m (-51.9% yoy) as the pandemic devastated demand for live events. Net profit forms only 52.1% of our estimate. FY20 gross profit fell 42.9% yoy as many concerts got postponed in 4QFY20. With safe distancing measures starting to be relaxed, this will provide some tailwinds for UnUsUaL. Downgrade to HOLD with a lower PE-based target price of S$0.123 (from S$0.32). Entry price: S$1.11.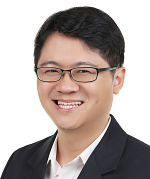 Check out our compilation of Target Prices