RHB

MAYBANK KIM ENG

CapitaLand Mall Trust (CT SP)

Surprise Merger Of Two REIT Giants

 We place our NEUTRAL call and SGD2.38 TP under review pending approval of the proposed merger between CapitaLand Mall Trust and CapitaLand Commercial Trust. The merger would result in the combined REIT being the largest in Singapore and third largest in Asia Pacific. The new entity would have better scalability and growth opportunities, with larger pool of assets in the acquisition pipeline, asset class diversification and potential lower capital cost. With size, scalability and diversification being critical factors driving REIT performance, we recommend both unitholders to accept the offer.

Frasers Centrepoint Trust (FCT SP)

Strong Start

In line, stay at HOLD. Prefer SPHREIT FCT's 1Q20 DPU of SGD3.06cts (+1.3% YoY) was in line with both consensus and our estimate. Occupancies improved across most assets, while rental reversion was a stronger-than-expected +5.0%. Earlier deals will continue to support its DPU growth. But while its suburban retail growth strategy is intact, we see rental growth moderating on its assets due to slowing retail sales. Also, upside catalysts from further acquisitions are not yet visible, given Singapore's tight retail cap rates. Our forecasts and DDM-based SGD2.85 TP are unchanged. We prefer SPHREIT (SPHREIT SP, BUY, TP SGD1.15) on higher div. yield, and rising deal contributions.

MAYBANK KIM ENG

MAYBANK KIM ENG

Mapletree Commercial Trust (MCT SP)

Acquisition Priced In

3Q20 ahead of MKE estimate

MCT's 3Q20 DPU was ahead of our estimate by 2% but in line with the street. We raised DPU forecasts by 2% due to the better-than-expected accretion from the MBC II acquisition (at +5.6%), financed by its SGD918.5m equity fund raising. Our DDM-based TP rises to SGD2.45 (COE: 6.1%, 2.0%). But maintain HOLD as it's fairly valued to slightly-stretched following the rally (up 45% in 12 months) due to the completion of its widely-anticipated MBC II acquisition, and now offers 4% dividend yield. We prefer industrial REITs AREIT (AREIT SP, BUY, TP SGD3.35) and MINT (MINT SP, BUY, TPSGD2.95), and hospitality names CDLHT (CDREIT, BUY, TP SGD1.80) and FEHT (FEHT SP, BUY, TP SGD0.80) for their higher yields and stronger DPU growth profiles.

Mapletree Industrial Trust (MINT SP)

SG Recovery Underway

Still our top industrial sector pick, BUY

MINT's 3Q20 DPU of SGD3.16cts, up 2.9% YoY, was ahead of ours and consensus estimates with 9M20 DPU at 77% of our full-year, backed by rising hi-tech contributions. We continue to like its positive growth fundamentals, with its DPUs supported by recovering leasing demand in Singapore and growth visibility from a more resilient portfolio following its hi-tech asset investments and overseas diversification. This, together with a stronger balance sheet post a recent SGD400m placement, should support further DPU-accretive deals. MINT's valuation has been driven by strong execution and growth momentum on expanding its hi-tech mix (now at 49.3% of AUM), and we see upside from its sponsored US data centre assets in the near-term. We raised FY20-21 DPUs by 2%, while our DDM-based TP rises to SGD2.95 (COE: 6.4%, LTG: 1.5%). BUY.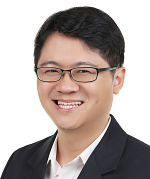 Check out our compilation of Target Prices