MAYBANK KIM ENG

CGS CIMB

Mapletree Logistics Trust (MLT SP)

Stable Qtr, Limited Visibility

Results in line, stay at HOLD

MLT's logistics assets stabilised further in 3Q20 as DPU rose 2.1% YoY on its larger AUM with the addition of seven high-specs assets and a China divestment as of end-2019. However, we see limited near-term demand growth visibility (except for M'sia, Vietnam) on macro uncertainties. We fine-tuned DPU estimates after its Dec-2019 SGD250m equity fundraising, which has bolstered its balance sheet for further deals, and our TP rises to SGD1.75 (COE: 6.7%, LTG: 2.0%). Our top industrial-sector pick remains the business-park-focused AREIT (AREIT SP, BUY, TP SGD3.35), which trades at higher 5.6% yields with stronger DPU growth prospects and the balance sheet for acquisitions. Stay at HOLD.

Keppel DC REIT

Acquisition growth continuing

■ 4Q/FY19 DPU of 1.83/7.61 Scts (-1.1%/+4.0% yoy) was in line at 23%/97% of our FY19 estimate due to the SGP4 and DC1 acquisitions in 2019.

■ KDCREIT acquired a data centre in Kelsterbach, Germany for €81.8m which would be leased on a triple-net basis until end-2025.

■ Maintain our Hold call with a higher DDM-based TP of S$2.03 as we include its latest acquisitions.

CGS CIMB

UOB KAYHIAN

Mapletree North Asia Commercial Trust

Earlier-than-expected recovery

■ Weaker portfolio performance dragged 3QFY3/20 bottomline.

■ Lesser than our earlier projected drag from FW as at 3QFY3/20.

■ Maintain Add rating with a higher DDM-based TP of S$1.31.

REITs – Singapore

3QFY20: MLT (In-line), 4Q19: CCT (In-line)

MLT reported healthy growth in DPU of 2.1% yoy. Portfolio occupancy improved 0.2ppt qoq to 97.7%. Rental reversion moderated from 1.8% in 1HFY19 to 1.2% in 3QFY19. CCT reported healthy growth in DPU of 2.7% yoy. It maintained stable portfolio occupancy at 98% while achieving positive rental reversions for Six Battery Road, CapitaGreen and Raffles City Tower. Maintain HOLD on MLT and maintain BUY on CCT (Target: S$2.30). Maintain OVERWEIGHT on the sector.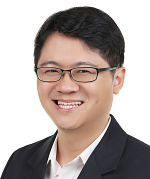 Check out our compilation of Target Prices