RHB

CGS CIMB

Boustead Projects (BOCJ SP)

Overlooked Assets Of A Building Champ

Boustead Projects is a leading real estate solutions provider with niche expertise in the design and build of business parks and industrial developments, often at the forefront of transformational building technologies. The group's portfolio of leasing properties is also sizeable, with the market value of completed assets topping S$800m. Monetising the asset portolio will be a highly anticipated catalyst. Initiate coverage with a BUY and a target price of S$1.18, based on a 40% discount to RNAV.

Property Devt & Invt

Home sales up 10% in 2019

■ Slower sales in Dec 2019, in tandem with the lower number of new launches.

■ We expect transaction volumes to hold steady in 2020F, amid a slight uptick in prices due to ample supply in the launch pipeline.

■ Maintain sector Overweight. Our top sector picks are CAPL, CIT and UOL.

UOB KAYHIAN

RHB

Banking – Singapore

Digital Banks – More Losers Than Winners

A total of 21 applicants are vying for two DFB licences and three DWB licences. However, Singapore could prove to be a hard ground for digital-only banks as incumbent banks are IT savvy and have embarked on digital transformation since 2014. We see easing of geopolitical risks and stabilisation in interest rates as positive catalysts. We see banks as yield plays. We expect reviews in dividend policies to lead to higher dividends in 2020. Maintain OVERWEIGHT.

Food Empire (FEH SP)



Sipping Vietnam's Coffee Culture; Still BUY



 Maintain BUY and SGD0.83 TP, 18% upside plus c.2% yield. Visiting Food Empire's second largest market, Vietnam, early this week, we witnessed the high visibility of its Café Pho products vis-à-vis its competitors in Ho Chi Minh City. With an extensive network of sales representatives and a strong marketing team, we believe Café Pho should be able to grow its market share, while revenue and margins could be further improved with the increased penetration of new products.

Read more...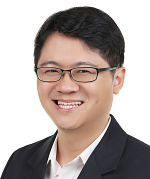 Check out our compilation of Target Prices