RHB

PHILLIP SECURITIES

Avi-Tech Electronics (AVIT SP)

Earnings Bottomed, Better Years Ahead; BUY

 Upgrade to BUY from Neutral, DCF-based TP to SGD0.41 from SGD0.31, 17% upside, 6.6% FY20F (Jun) yield. We think that the slowdown in the semiconductor sector has likely bottomed out for Avi-Tech and results look likely to improve in the subsequent quarters. As such, we expect FY20 to be a much better year after earnings likely bottomed in FY19. We upgrade to BUY with new DCF TP after increasing FY20F and FY21F earnings by 7% and 6%.

Oversea-Chinese Banking Corp Ltd

Plagued by one-off charges

SINGAPORE | BANKING | 3Q19 RESULTS

 3Q19 revenue/PATMI were within our expectations. However, if not for the lower tax rate of 10% for this quarter, earnings would have fallen short of our expectations.

 NII supported by 5bps YoY NIM expansion to 1.77% and 2% YoY loans growth.

 Fees income rose 10% YoY to S$550mn, OCBC's highest on record.

 Insurance income fell 9% YoY due to fair value movements as a result of lower interest rates used to value insurance contract liabilities.

 Allowances ballooned six times to S$323mn mainly due to ECL refinement for OCBC NISP, provisioning for two corporate accounts and ECL adjustment to account for MEV in the ECL model

 NPL ratio rose to 1.6% mainly due to two corporate accounts (3Q18: 1.4%).

 We maintain ACCUMULATE at a lower target price of S$11.70 (previously S$12.50). We roll forward our Gordon growth model to FY20 to arrive at our new TP of S$11.70.

PHILLIP SECURITIES

UOB KAYHIAN

StarHub Limited

Recovery underway

SINGAPORE | TELECOMMUNICATIONS| 3Q19 RESULTS 6 November 2019

 Revenue and NPAT met expectations. Excluding S$9mn one-off tunnel income from TPG, NPAT would have missed our estimates by 3%.

 Mobile segment relatively resilient considering competition and substantial churn from single enterprise customer.

 Enterprise revenue grew 16% YoY boosted by cyber-security which spiked 135% YoY.

 Expect pay-tv business to stabilise in FY20e due to steadier subscriber base.

 Maintained ACCUMULATE with an unchanged TP S$1.58. No changes to our estimates.

ARA US Hospitality Trust (ARAUS SP)

3Q19: A Step Beyond Hyatt

Results came in below expectations. DPU of 3.13 US cents represents 67% of our FY19 (8-month forecast). Although the portfolio has again outperformed comp set (106.4% RevPAR index), it looks certain to face supply-headwinds that may impact RevPAR growth, at least temporarily. ARAUS has also proposed acquiring three Marriot hotels for US$84.5m, which is expected to be yield accretive (boost pro forma DPU by 8.1%). Maintain BUY with lower target of S$1.16 (previously US$1.21).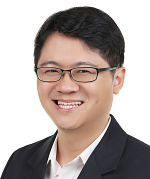 Check out our compilation of Target Prices