PHILLIP SECURITIES

UOB KAYHIAN

Phillip Singapore Strategy

Too hungry for yield

SINGAPORE | 3Q19 STRATEGY

Review: STI was up 3.4% in 2Q19. It was a volatile quarter, with two positive months sandwiched between May's major sell-down. The largest gainers were REITs and specific stocks such as Singtel (recovery in regional associates) and Wilmar (IPO plans in China) – Figure 1. Markets rallied on a reversal of the Fed's interest-rate stance and hopes of a trade resolution. Trump doused all such optimism by raising tariffs on Chinese imports. This against a backdrop of already weak global growth. REITs rallied in the quarter on market expectations that interest rates have peaked, globally. The Fed will be cutting interest rates while the ECB has signalled the restarting of quantitative easing. Central banks' back-stop has returned.

Singapore Press Holdings (SPH SP)

3QFY19: Huge Disappointment As Media Revenue Decline Accelerates Again; Downgrade To HOLD

SPH's 3QFY19 core net profit fell 34% yoy to S$47.6m and missed our expectations by 30%. Although the property segment recorded steady progress, the decline in the media business shows no signs of abating, with revenue down 14.5% yoy, which came as a surprise, while a weaker economy outlook does not appear to do any favour to ad spending. Downgrade to HOLD. We cut our SOTP-based target price by 19% to $2.33, EPS forecasts by 16-19% and DPS forecasts by 10-13%. Entry price: S$2.10

RHB

DBS (DBS SP)

NIM Likely Wider In 2Q19, But Peakish; BUY

 Still BUY with a new SGD30.30 TP from SGD30.80 based on 1.47x 2020F P/BV, 18% upside plus 4.7% FY19F yield. This report spells out our expectations for DBS' 2Q19 results, which will be released on 29 Jul before trading hours. Expected 2Q19 marginal sequential growth for both loans and NIMs should continue to drive the share price higher.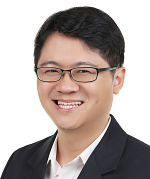 Check out our compilation of Target Prices