RHB

PHILLIP SECURITIES

Cache Logistics Trust (CACHE SP)

A Bumper 2Q19 Awaits; Keep BUY

 Maintain BUY, new DDM-derived SGD0.83 TP from SGD0.81, 8% upside with 8% yield. With tax transparency granted on the 51AA settlement sum, Cache Logistics Trust will pay a retained lump sum of ~SGD2.9m in 2Q, which should boost DPU. Market concerns over CWT master leases are also slightly overdone, as the leased space is backed by end-users/clients. Valuations remain attractive, with a FY19F dividend yield of 8% (~200 bps higher than S-REITs average), and P/BV of 1.1x.

Singapore Telecommunications Limited

 Regional associates are improving. Telkomsel and Bharti Airtel expect competition to stabilise. Globe says regulation is a hurdle in rolling-out new base stations. AIS is anticipating subscriber growth.

 Heavy investments, competitive pricing and sports content helped Optus gain market share.

 Window of opportunity for the 4th operator in Singapore has narrowed considerably.

 There are plans to monetise the digital business in the next three years.

 Maintain BUY with unchanged target price of S$3.66. No changes to our estimates. Singtel remains our top pick in the telecommunication sector.

MAYBANK KIM ENG

CGS CIMB

Singapore Banks

Self-Investing

Banks responding to weakness with rising buybacks

Singapore banks have been de-rated 12% since their peak in April. Profittaking, slowing economic growth in Singapore and escalating US-China trade tensions were culprits, in our view. During this time, share buybacks have picked up steam. YTD, DBS and OCBC have bought back more shares and much earlier than last year. We believe this is an indicator of emerging value. Our scenario analysis suggests that NPLs would need to rise 35-80% from current levels to bump credit charges up to levels seen during the O&M crisis and GFC. Against a backdrop where none of their operating markets appears heading for a recession, such a scenario is unlikely, in our view. The sector is trading at a 17% FY19E P/E discount to ASEAN banks despite offering 149bp higher dividend yields. BUY UOB and DBS.

SATS Ltd

NDR takeaways: seeding for growth

■ SIA contract, cargo outlook, associates' returns and M&A pipeline were the main subjects of questions by investors in HK during our NDR with SATS.

■ We like SATS as a proxy for secular growth in air travel but its investments and gestation may require investor patience in the short term.

■ We trim our FY20-22F EPS by 2.0-5.5% to reflect higher costs and gestation from investments. Maintain Add with lower TP of S$5.40 (previously S$5.46).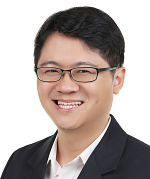 Check out our compilation of Target Prices