UOB KAYHIAN

CGS CIMB

Quantitative Analysis

Small/Mid-Cap Performance Tracker And Tactical Recommendation

Since the announcement of trade tariffs on China on 3 May 19, the small/mid-cap stocks under our coverage have declined 3.3% on average, slightly better than the FSSTI's decline of 5.1%. SingMedical, Koufu and Overseas Edu were the worst performers, while Memtech, HMI and Sheng Siong outperformed. From a dividend yield perspective, among the underperformers, Koufu, Overseas Edu and Tianjin appear the most attractive. Our tactical recommendation suggests switching out from Memtech, HMI and Sheng Siong into Koufu, Overseas Edu and Tianjin.

HRnetGroup Limited

Diversification amid economic uncertainty

■ 1Q19 core earnings decline was a result of cautious hiring and exit of startups in Singapore, partially offset by stronger performance from North Asia.

■ We expect new overseas offices and greater penetration into public sector/ healthcare jobs to drive potential 3Q19F earnings recovery.

■ Maintain Add on lower EPS and TP; supported by 7.4x ex-cash CY20F P/E.

RHB

OCBC

Thai Beverage (THBEV SP)

Drink And Rejoice; Reiterate BUY

 Reiterate BUY with an unchanged SGD0.92 TP,

11% upside plus 2% yield. Thai Beverage is one of our Top Picks amongst the Singapore-listed consumer stocks. Thailand's April statistics suggest that domestic beer consumption has continued to improve, which should bode well for the group. Aside from alcohol demand recovery, we also favour ThaiBev due to the strength in the THB and also its valuation gap to other Thai-listed peers. We expect the share price to perform well when results deliver.

CapitaLand Retail China Trust: Okay for now

Since our downgrade on 11 Jun, CapitaLand Retail China Trust (CRCT) has posted negative returns of -3.9% vs. the FTSE Straits Times REIT Index's +1.1% and the Straits Times Index's +1.0%. The REIT is currently trading at more reasonable valuations. With regard to the proposed acquisition of three more malls in Harbin and Changsha, while we still see a potential rights issue as a short term risk, we highlight that there are other equity fundraising options available to CRCT (besides a rights issue) that would likely be more favourable for DPU accretion. We see the use of other forms of EFR as the main upside risk to our fair value. We continue to believe that the addition of the three malls to CRCT's portfolio remains a strategically wise transaction. Our fair value remains at S$1.38 for now; we will revise accordingly when updates are announced. Given that the REIT is trading at more reasonable valuations, we upgrade CRCT from Sell to HOLD.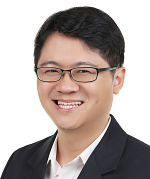 Check out our compilation of Target Prices