CGS CIMB

UOB KAYHIAN

HRnetGroup Limited

Diversification amid economic uncertainty

■ 1Q19 core earnings decline was a result of cautious hiring and exit of startups in Singapore, partially offset by stronger performance from North Asia.

■ We expect new overseas offices and greater penetration into public sector/ healthcare jobs to drive potential 3Q19F earnings recovery.

■ Maintain Add on lower EPS and TP; supported by 7.4x ex-cash CY20F P/E.

Singapore Telecommunications (ST SP)

Focus On Defending Core Business And Staying Lean

Singtel aims to defend its market leadership position in consumer telco services, growth in digital businesses and keep a lid on cost. FY20 guidance includes mid single-digit revenue growth and EBITDA stable at S$4.5b. Competition overhang from TPG appears muted but sliding voice usage and data competition remain as key challenges in both Singapore and Australia. Maintain BUY on share price weakness with a target price of S$3.58. Valuations have reverted to the mean for the stock, dividend yield is 5%.

RHB

OCBC

Oxley Holdings (OHL SP)

Major Property Sector Bargain; Initiate BUY

· Initiate coverage on Oxley, a home-grown property developer, with BUY and a TP of SGD0.41, pegged to a 45% discount to our RNAV of SGD0.74. Concerns over its gearing level are overdone, as it should be lowered by key asset sales – especially from Chevron House and its hotels along Stevens Road. Sturdy profits from its overseas and local projects will also start to flow in, and shareholders could be rewarded by special dividends.

ST Engineering: Positioning for the future

The Aerospace arm of ST Engineering (STE) recently incorporated a joint venture company with Vietnam Airlines Engineering Company, to provide Maintenance, Repair & Overhaul (MRO) solutions. Existing maintenance facilities of Vietnam Airlines at two Vietnam airports will be leveraged upon, and new infrastructure will be invested in to carry out component MRO work at these facilities. In a separate announcement, STE mentioned that it has also entered into a partnership agreement with Nokia on key technology areas such as 5G and Internet of Things (IoT) to collaborate on enhanced digital and connectivity solutions. We expect further growth in the group's order book in the longer term with better traction in Smart City solutions and export of defence solutions. Meanwhile, we fine-tune our estimates and our fair value rises from S$4.22 to S$4.38. Maintain BUY.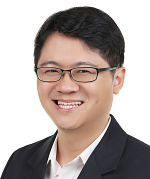 Check out our compilation of Target Prices