CGS CIMB

MAYBANK KIM ENG

City Developments

Second takeover offer for M&C

■ CIT launched a second takeover offer for the 34.8% stake in M&C it does not own at £6.85/share.

■ We expect the deal to be RNAV-accretive to CIT and allow greater flexibility to maneuver in a competitive landscape.

■ Maintain Add. Our TP of $10.66 is based on 35% discount to RNAV.

Singapore Technology

Finding its bearings

Scenario analysis to understand key risks

The escalation of the US-China trade war has clouded the earnings outlook for the Singapore technology universe. We provide: i) scenario analyses to illustrate the key risks; and ii) earnings sensitivities to understand market expectations at different share price levels. We upgrade VMS to BUY and HIP to HOLD, following share price declines of 18%/22% from the recent peaks April. Our forecasts and TPs are unchanged.

OCBC

UOB KAYHIAN

Yangzijiang Shipbuilding: Bobbing up and down

The market for new orders is "still silent", and this mainly relates to the bulker and containership segments. The tanker market, in comparison, is relatively better, with enquiries for chemical tankers and crude oil tankers. That said, 2020 should be a much better year in terms of new orders, as ship owners who have been holding back (hence affecting 2019 new order flow) are likely to place new orders after they have more operational clarity relating to IMO's sulphur content cap regulation which will be enforced from 2020. Maintain HOLD with S$1.45 fair value estimate.

CDL Hospitality Trust (CDREIT SP)

AEIs Put Singapore Portfolio On Stronger Footing To Benefit From Supply-led Recovery

In the coming quarters, CDREIT is poised to see earnings improve on the back of enhanced contributions from Orchard Hotel and Raffles Maldives Meradhoo. This also comes on the back of a supply-led Singapore hotel recovery, which is expected to see room CAGR taper off to 1.3% from end-18 to 2022 (2014-18: 4% CAGR). Maintain BUY with a higher target price of S$2.06 (previously S$1.99).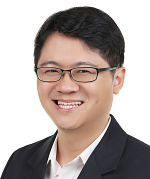 Check out our compilation of Target Prices