AMOS Group, a supplier of products, services, and solutions to the marine and offshore industries, has opened its newly upgraded Logistics and Fulfillment Center in Gul Circle, Singapore.

This center is an impressive 5-storey facility covering 250,000 sq ft and embraces innovation and technology for a more efficient and effective logistics supply chain.

AMOS supplies products, services, and solutions to Marine and Offshore customers from 12 Logistics and Fulfillment Centers across Asia, the Middle East, and Europe.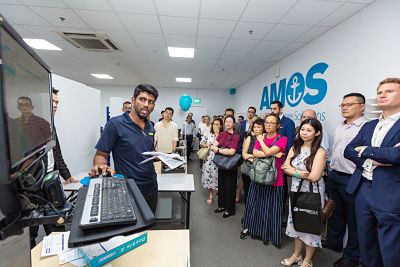 Demonstration of the goods receving process.
Photo: CompanyThe success of AMOS is based on its 45 years' experience spanning a group of wholly-owned companies now operating under the single AMOS brand-name.


Stock price

3.6 c

52-week range

2.3 - 9.5 c

PE (ttm)

--

Market cap

S$94 m

Shares outstanding

2.6 b

Dividend
yield (ttm)

--

Source: Yahoo!
Most recently, AMOS has launched its own product line "ALCONA" developed in Singapore to provide a value-for-money product range of personal protective equipment, tools, and daily essentials to better serve customers.

Kyle Shaw, the Executive Chairman of AMOS, expressed thanks and admiration for the AMOS staff in the efficient completion of the new Singapore Logistics and Fulfillment Center within the budget and time schedule.

"We are excited in launching the next chapter in AMOS's journey and we look forward to becoming the industry's leading international provider of products, services and solutions to customers in the Marine and Offshore industries," said by Mr. Shaw.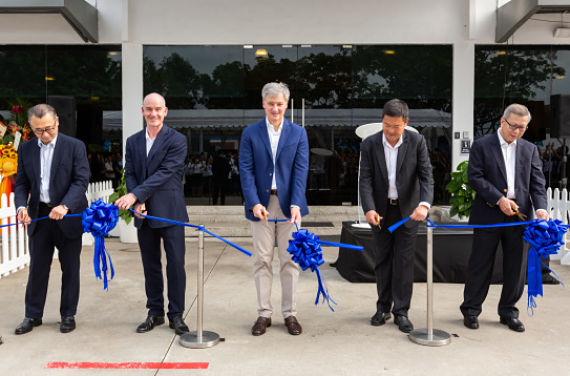 L-R: Peter Ko, Non-Executive Director | Perry Kennedy, CEO | Kyle Shaw, Executive Chairman | Danny Lien Chong Tuan, Non-Executive Director | Lim Shook Kong, Independent Non-Executive Director. Photo: Company

Perry Kennedy, the CEO of AMOS, highlighted the continued AMOS investment in Singapore for the AMOS group's global management and operations headquarters.

"Our new Logistics and Fulfillment Center enables AMOS to provide a greater volume of products and a broader range of services with more efficiency, speed, and accuracy in our daily activities," said Mr. Kennedy.