CGS CIMB

OCBC SECURITIES

Banks

A second chance

■ Banks are trading close to P/BV trough levels of Feb 2016, when the 6-year valuation de-rating cycle started to unwind.

■ We believe banks are much safer now vs. when they entered past economic slowdowns, despite 2018 share prices implying an NPL ratio rise of 9.3% pts.

■ Prudence has an estimated value of 6%. Asset quality impact on future net profit growth (21-27% of 2020F) should be cushioned by higher provisioning.

■ Monetary easing is a potential share price trigger, especially as policymakers are now sounding more in favour of monetary easing, in our view.

Singapore Residential Sector: A first dip since 2Q17

URA's flash estimate for the private residential property price index showed a slight decline of 0.1% QoQ for 4Q18. This was the first sequential dip since 2Q17. For 2018, private home prices increased 7.9%, and this was a tad shy of our 8%-10% full-year forecast. We remain largely cautious on the near-term outlook of the Singapore residential sector, and had previously alluded on potential negative drivers such as moderating economic growth and continued impact from the property cooling measures, coupled with risks from an expected bumper crop of new launches in 1H19. One silver lining would be the moderation in the Government Land Sales (GLS) programme for 1H19. We maintain our -3% to +2% private residential price growth projection for 2019, as well as our forecast for 10k-12k private sales transactions. Maintain NEUTRAL on the Singapore residential sector, with our preferred sector picks remaining as UOL [BUY; FV: S$8.41] and CapitaLand (CAPL SP) [BUY; FV: S$3.96].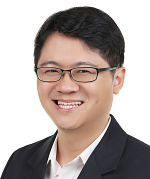 Check out our compilation of Target Prices