OCBC

UOB KAYHIAN

Telecom Sector: Dialing up the heat

The sector headwinds in 2018 are familiar, and should continue to persist moving forward. Mobile ARPUs should continue to soften, on the back of a 4th player, while the structural woes facing the Pay-TV business are unlikely to be fully addressed in the near term. All 3 telcos have ventured into the enterprise space, but not without leaving some meat (read: margins) on the table. To us, the highlight of the year has been the pre-conditional VGO for M1 by Keppel Corporation Limited and Singapore Press Holdings Limited. In our view, this has catalyzed a spurt in StarHub's share price, which we remain somewhat cautious about. With TPG Telecom's impending entry, we believe investors would be well-placed by switching into Singtel [BUY; FV: S$3.95] or NetLink NBN Trust [BUY; FV: S$0.90] in order to weather the ensuing challenges for the incumbents. All considered, we maintain our NEUTRAL rating on the Telecom sector.

STRATEGY – SINGAPORE

Winners And Losers For 2018 And What To Expect For 2019

Ytd, the FSSTI has declined by 8.6%, but five stocks in our coverage, which are all BUYs except for CapitaMall Trust, delivered positive returns. Venture and Golden Agri, which were key SELLs for us, were among the top 10 losers. Going into 2019, we expect OCBC and DBS to generate the best returns among large caps. In the industrials space, we like SATs, while in the REITs space, we favour A-Reit and CCT.

RHB

Wilmar

Diversified Portfolio Mitigates Lower CPO Prices

Maintain BUY, new TP of SGD3.58 from SGD3.69, 13% upside, with 3.3% FY19F yield. This is due to a reduction in our in-house CPO price assumptions to MYR2,200 (USD553) for FY19 and MYR2,400 (USD632) for FY20. Nonetheless, we think the downside risk is limited from here on, with demand picking up in 2019. Wilmar remains our Top Pick for the plantation sector, as we believe its exposure to the downstream space would help to mitigate the lower earnings in the plantation segment.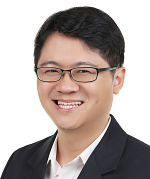 Check out our compilation of Target Prices