UOB KAYHIAN

PHILLIP SECURITIES

NetLink NBN Trust (NETLINK SP)

Acceleration In Migration To Fibre Connections

Singtel's and StarHub's decision to retire their legacy ADSL and HFC networks would accelerate growth in NetLink's residential fibre connection to 9% in FY19 and 6.2% in FY20. NetLink is the most defensive stock listed on the SGX due to: a) its low volatility but high liquidity; b) it catering to basic necessities; c) stable, recurrent and regulated revenue streams; d) beneficiary of higher domestic interest rates; e) high barriers to entry; and f) blue-chip customer base. Maintain BUY. Target price: S$0.99.

Singapore REITs Monthly

Monthly Tracker: November 2018

SINGAPORE | REAL ESTATE (REIT) | UPDATE

 FTSE S-REIT total return declined 4.9% YTD. Weakness across all sub-sectors – save for hospitality over the past month – with Frasers Hospitality Trust being the top performer (+5.6% MTD) and Keppel-KBS US REIT being the worst performer (-17.0% MTD).

 Sector yield spread of 273bps over the benchmark 10-year SGS (10YSGS) yield remains close to the -1 standard deviation (SD) level as at end-October.

 3m SOR continued to rise YTD, ending at 1.73% in October.

 Remain NEUTRAL on S-REITs sector. Sub-sector preferences: Office and Hospitality.

OCBC SECURITIES

RHB

Yanlord Land Group: Some blips but sound overall

Yanlord Land Group Limited's (Yanlord) recent 3Q18 results were solid, with PATMI beating our expectations. However, Yanlord highlighted that it had encountered some pre-sales permit delays for two projects in Shenzhen, with a push back to early next year. As such, management signalled that a more feasible contracted sales target for 2018 would be RMB27b, versus RMB30b previously. For 2019, it has abundant saleable resources of ~RMB80b. Management acknowledged that that the increase in its net gearing ratio from 78.3% in 2Q18 to 91.2% was above its comfort zone, and highlighted that it will continue to be more prudent in its land acquisition. The eventual launches of its delayed projects would also alleviate the situation (typical cash collection rate is >90%). After fine-tuning our assumptions and lowering our target P/E peg to 5x from 5.5x to take into account Yanlord's higher gearing ratio, we derive a lower fair value estimate of S$2.04 (previously S$2.13). Maintain BUY.

China Aviation Oil

Ground Checks: More Headwinds

Maintain NEUTRAL with a new SGD1.32 TP from SGD1.50, 8% upside and 5% FY19F yield. A recent meeting with CAO confirmed our concerns about seasonally weak earnings, and likely slowdown in trading volumes for crude oil and jet fuel in 4Q18. We believe the market remains anxious about the potential business impact from recent change in its CEO and some board members. Concerns regarding the profitability of the recently-acquired European business and SPIA's declining profit margins should also keep investors at bay, at least in the near term.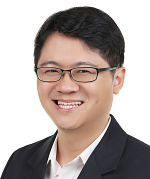 Check out our compilation of Target Prices