UOB KAYHIAN

MAYBANK KIM ENG

SECTOR UPDATE

Plantation – Singapore

3Q18 Results Review: Earnings Affected By Logistics Issue In Indonesia

WIL and FR reported strong qoq and yoy results in 3Q18. However, earnings for BAL and GGR were below expectations on lower sales volumes due to a logistics issue in Indonesia although production growth was in line. 4Q18 FFB production is expected to be mixed, with higher qoq production expected in Kalimantan but flat or marginally lower in Sumatra. The high inventory is expected to boost sales in 4Q18 and 1Q19 as the logistics problem eases. Maintain MARKET WEIGHT.

mm2 Asia (MM2 SP)

Brighter 2H Picture

1HFY19 in line; maintain BUY

1HFY19 core EPS forms 41%/41% of MKE/consensus estimates (Fig 1). With 2H traditionally driving the bulk of its annual profits - 58% in 2HFY18, results were in line. We maintain our forecasts, 1x PEG-based TP of SGD0.57 and BUY as management has indicated continued improvements in its cinema business. A strong production pipeline, including Netflix work, should contribute by 4Q. Any production delays or cost over-runs are key risks to our outlook.

PHILLIP SECURITIES

SHS Holdings Ltd

A setback in Solar plant

SINGAPORE | CONSTRUCTION | 3Q18 RESULTS 19 November 2018

 Revenue improved 43.5% YoY, but earnings dragged down operational expenses.

 The construction of the Bangladesh solar farm is delayed three quarters and is estimated to complete end FY19e.

 We revised FY19e earnings downwards by 36% due to delay in the solar plant.

Downgrade to ACCUMULATE with a lower target price of S$0.24. Our valuation is derived from a 10X PE of FY19 earnings.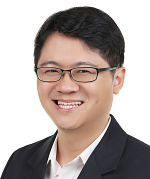 Check out our compilation of Target Prices