UOB KAYHIAN

OCBC

STRATEGY – SINGAPORE

3Q18 Results Wrap-up – More Misses In 3Q18

36% of companies reported below-expectation results in 3Q18, which is one of the highest proportions since 2Q16. Post the results, we have reduced market EPS growth further. Consensus have also cut 2018 estimates by 2.7ppt.

KSH Holdings: Order book remains strong

KSH Holdings' (KSHH) 2QFY19 PATMI increased 11.6% YoY to S$4.4m, lower than our initial expectations due to a sharp decrease in construction margins during the quarter. KSHH's order book stands at >S$553.0m as at 30 Sept 2018, and is to be progressively recognised up to FY2022. With partners, KSH has launched the sale of three projects so far in FY19: Affinity at Serangoon (18.4% units sold) in Jun; Riverfront Residences (49.5% sold) and Park Colonial (62.5% sold) in early July 2018. According to the press release, prices achieved were within expectation. Looking ahead, the group is cautiously optimistic on the outlook of its performance for FY2019. As primarily a construction company, we believe KSHH stands to benefit further from the upcoming pipeline of en-bloc re-developments. After adjustments to our full-year forecasts, our fair value decreases from S$0.94 to S$0.81. Maintain BUY on KSHH.

RHB

DBS VICKERS

Food Empire

Oversold, Upgrade To BUY

Upgrade to BUY with a higher TP SGD0.66, from SGD0.60, 22% upside. Food Empire's 3Q18 result came in above our expectation and, despite a weakness in RUB, the group was able to maintain its gross margin. Excluding forex losses, core profit came in at USD6.9m, down 4% YoY. Share price fell 14% post-2Q18 results. Given the group's ability to manage its gross margin and reduce the intensity of forex losses, we begin to see value emerging in the stock as the group should maintain a sustainable level of profits over the next two years.

CDL Hospitality Trusts

Buongiorno (Hello) Florence

Attractive value

We maintain our BUY call on CDL Hospitality Trusts (CDREIT) with a TP of S$1.85. While CDREIT's results disappointed over the last two quarters, we believe the projected recovery in the overall Singapore hospitality market, with revenue per available room (RevPAR) growth of 3-5% p.a. over the next few years should drive share price higher. This, combined with CDREIT's recent acquisitions, should result in DPU CAGR of 3% between 2017-2020. Moreover, CDREIT's yield is based on a 90% payout ratio versus its peers which typically have a 100% payout ratio.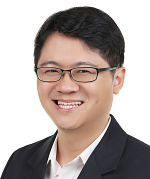 Check out our compilation of Target Prices