OCBC

CGS CIMB

Yangzijiang Shipbuilding: Come onboard again

Yangzijiang Shipbuilding (YZJ) delivered a 23% YoY rise in revenue to RMB5.4b and a 10% fall in net profit to RMB866.0m in 3Q18, bringing 9M18 net profit to RMB2.4b. This is a much better than expected set of results, with 9M18 earnings accounting for 94% and 90% of ours and the street's full year estimates, respectively. Gross profit margin for shipbuilding was 20% in 3Q18, compared to 15% in 3Q17, mainly due to a stronger USD against the RMB, as well as reversal of RMB152m of provision that YZJ made previously (in anticipation of potential losses when the RMB was stronger). Though the group made an impairment of RMB333m on financial products, the investment segment delivered strong earnings of RMB373m in 3Q18, which was a 67% YoY rise. With the better-than-expected results, we have also increased our earnings estimates and our FV estimate rises from S$1.32 to S$1.41. As such, we upgrade our rating to BUY.

OUE Hospitality Trust

Chugging along

■ 9MFY18 DPU of 3.71 Scts (-4.1% yoy) was in line with our expectations.

■ MOS's 9MFY18 RevPAR advanced yoy despite a weak 3QFY18, while CPCA's operational performance continued to improve.

■ Maintain Add for its attractive dividend yield of more than 7%.

DBS VICKERS

PHILLIP SECURITIES

Frasers Logistics & Industrial Trust

Solid portfolio with resilient income

Maintain BUY and TP of S$1.20.

We maintain our BUY call and TP of S$1.20. We like Frasers Logistics & Industrial Trust (FLT) for its resilience in income and largely FH portfolio in Australia and Europe. With an expected 25% total return underpinned by a growing distribution yield of c.6.8%, we maintain our BUY call.

DBS Group Holdings Ltd

Strong and Sustainable performance

SINGAPORE | BANKING | 3Q18 RESULTS

 3Q18 PATMI of S$1.41bn missed our estimate by 8%; Revenue is in line with our expectations, underpinned by strong trading income. Expenses came in higher than expected.

 NIM expanded 13 bps YoY to 1.86% (3Q17: 1.73%) and 1 bps QoQ (2Q18: 1.85%).

 Loans maintained high single-digit growth at 8.2% YoY, driven by non-trade corporate loans and consumer loans.

 Allowances declined 71% YoY due to accelerated O&G provisions last year. NPL ratio remained stable at 1.6% (3Q17: 1.7%).

 Maintain BUY at a lower target price of S$29.00 (previously S$33.32). We rolled over our valuation to 2019e and modelled in a more volatile and lower growth environment. We also trimmed our FY18/19 earnings by 3-5%.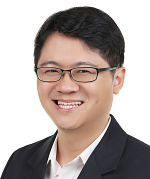 Check out our compilation of Target Prices