OCBC

CGS CIMB

Sembcorp Industries: Continues steady execution

Sembcorp Industries (SCI) reported a 36.3% YoY rise in revenue to S$3.0b but saw an 11.6% drop in net profit to S$82.3m in 3Q18, such that 9M18 net profit accounted for 71% of our full year estimate, in line with expectations. The lower net profit was mainly due to the marine segment. India continued to perform well with S$39.4m and S$28.9m net profit in 2Q18 and 3Q18, respectively. For 4Q, however, it is likely to be comparatively weaker. As expected, the group has also made additional provisions for potential fines relating to an alleged discharge of off-spec wastewater by one of its JV wastewater treatment business. Looking ahead, SCI will continue on its capital recycling efforts to sustain growth with the intention to divest S$500m worth of utilities assets over these two years. This excludes the proposed IPO of the India business, which the group is still pursuing. The IPO depends on market conditions as well, and we do not rule out the possibility of a delay if conditions are not right. We tweak our estimates and update our SOTP-based valuation, such that our FV estimate slips from S$3.53 to S$3.30. Maintain BUY.

Riverstone Holdings

3Q18: Future growth intact despite a poor quarter

■ 3Q18 results disappointed amid temporary cost issues stemming from shortage of raw materials and labour.

■ Rawmat costs have declined since Sep; that could underpin robust earnings growth ahead, on the back of its expanded glove capacity.

■ Maintain Add, FY19-20 forecasts, and TP of S$1.30.

DBS VICKERS

RHB

Venture Corporation

Better times ahead

Maintain BUY with lower TP of S$21.30.

Venture stands out for its hard-to-replicate ecosystems and unique positioning at the forefront of technology. Its coveted partnerships with global technological leaders across various attractive end-markets have allowed the group to command industry-leading margins, and are testatement to its success in the area of value-creation.

Moya Holdings Asia

More Acquisitions To Come; Maintain BUY

Maintain BUY, and new DCF-backed SGD0.11 TP, from SGD0.13, with 57% upside. This is from lower TG to 2% from 2.8%, due to the IDR depreciation, and uncertainties surrounding the macroeconomic environment. 3Q18 PATMI rose 24% YoY to SGD6.9m, making up 79% of our FY18F, which was mainly due to the Aquatico acquisition in 2017. We expect 2018 to be a strong year for Moya, as acquisitions, concession extension in the pipeline, and Aquatico's full-year accretion will drive earnings growth.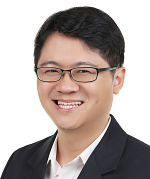 Check out our compilation of Target Prices