CGS CIMB

UOB KAYHIAN

Frasers Commercial Trust

Focus still on portfolio occupancy

■ 4Q/FY9/18 DPU of 2.4/9.6 Scts in line with expectations.

■ Expect continued income pressure from ATP; healthy balance sheet gives room for inorganic growth opportunities.

■ Maintain Hold with an unchanged TP of S$1.50.

PropNex (PROP SP)

Execution In Good Hands

PropNex continues to lead, in terms of market share across 16 of the 19 appointed launches marketed ytd. In terms of pipeline, the company has secured another 17 mandates (totalling 9,843 units). Other segments such as rental, landed and HDB resale segments, representing 40% of the total revenue, are expected to stay resilient in the face of cooling measures. The group also widened its lead as the largest agency in Singapore, with 7,565 agents as at 1 Oct 18. Maintain BUY with an unchanged target price of S$0.65.

PHILLIP SECURITIES

UOB KAYHIAN

Singapore Exchange Limited

Derivatives thriving from volatile environment

SINGAPORE | FINANCE |1Q19 RESULTS

 1Q19 Revenue and PATMI was 5.6% and 6.5% lower than estimated respectively, due to weaker than expected revenues from Post Trade Services and Issuer Services.

 Securities business missed our estimates by 6.6% as the weaknesses in emerging markets and concerns over economic conditions lead to weaker flows.

 Derivatives business was the standout performer, achieving strong record revenues with a surge of 17% YoY in volume.

 Interim dividend per share spiked up 50% to 7.5 cents (1Q18: 5 cents); due to a change in dividend policy announced last quarter.

 We maintain our BUY recommendation for SGX and raise our Target Price to S$9.01 (previously S$8.93). We have changed our valuation method from DCF to P/E ratio multiple. Our Target Price is driven by 25.2x PER, in line with SGX's peers.

Venture Corporation (VMS SP)

Takeaways For Venture From PMI's 3Q18 Results Announcement

PMI's 3Q18 results show that demand for IQOS remains stable. Growth is slowing in key market Japan and is hinged on Europe. Despite the outlook, the production outlook for VMS is less rosy as we expect initial production for the next generation IQOS to be smaller. The IQOS 3 Multi design, likely exclusive to FLEX, is potentially detrimental to VMS owing to its superior design. Maintain HOLD with unchanged target price of S$18.20. Entry price: S$15.50.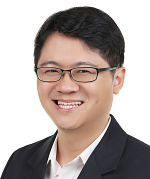 Check out our compilation of Target Prices