OCBC

UOB KAYHIAN

Singapore Residential Sector: More measures to moderate the market

URA announced last evening a revision in guidelines to lower the maximum allowable units in new private flats and condominium developments outside the Central Area. Under the new rules, the maximum allowable number of dwelling units (DU) per development will be the building GFA divided by 85 sqm instead of 70 sqm which was in place since 2012. Nine areas (previously four) including Marine Parade, Joo Chiat-Mountbatten, Telok Kurau-Jalan Eunos and Stevens-Chancery will face more stringent restrictions of having a minimum average requirement of 100 sqm. This will come into effect from 17 Jan 2019. We believe this will add further stress to the property market as developers have been trying to build smaller units to increase affordability to buyers from an absolute dollar perspective, and to increase their ASPs and thence profit margins as smaller units tend to fetch higher ASPs. The en-bloc market, which has dried up post the last set of cooling measures announced in Jul this year, will likely see a more significant impact. Separately, URA also announced that the bonus GFA cap for private outdoor spaces in residential developments (such as balconies, private enclosed spaces and private roof terraces) will be reduced from 10% to 7% (effective 17 Jan 2019). However, developers can still achieve up to 10% bonus by qualifying for other incentive schemes, such as the Green Mark Bonus GFA Scheme. We believe these measures will likely result in developers' submitting less aggressive bids for future land tenders. While valuations for the sector are cheap, in our view, we do expect some knee-jerk selling pressure on SG developers' share price today, and currently have a NEUTRAL rating on the SG residential sector.

An Arbitrage Too Cheap To Ignore

Japfa's 52.4% stake in the IDX-listed PT Japfa TBK alone is equivalent to 93% of Japfa's market cap; the stub value of other segments is equivalent to only 1.9x 2018F P/E. Japfa's integrated agri-food business model allows the company to ride on rising protein consumption among Asia's growing middle class. Japfa is on a strong turnaround path and we expect 2018 net profit to increase by >500% yoy. Initiate coverage with BUY and target price of S$0.90, implying 12.2x 2018F P/E.

UOB KAYHIAN

CGS CIMB

Wilmar International (WIL SP)

3Q18 Results Preview: Likely To Be Another Quarter Of Solid Earnings

Wilmar is expected to release its 3Q18 results on 12 Nov 18. 3Q18 is expected to be another good quarter (+11-+22% qoq, +21-+33% yoy), supported by the oilseeds & grains and palm & lauric oils divisions. Earnings risk could come from the sugar segment, given the low sugar prices and incorporation of Renuka Sugar. We expect 3Q18 core net profit to come in at US$390m-430m. If Wilmar does meet our estimate, our 2018 core net profit forecast might be upgraded by 10-15%. Maintain BUY. Target price: S$3.90.

Sembcorp Marine

Where are we in the cycle?

■ We hosted SMM's management in London and Paris last week. "Where are we in the cycle?" was the top question asked.

■ We concur with management that offshore sector is in a recovery, albeit, the initial stage. We think 2018 orders could miss consensus S$2bn-3bn target.

■ Management expects better FY19 for orders, balance sheet and margin. Maintain Add and unchanged 12-month TP of S$2.52.

PHILLIP SECURITIES

RHB

First REIT

Waiting for a sign

SINGAPORE | REAL ESTATE (REIT) | 3Q18 RESULTS

 NPI and DPU were in line with our forecast. 5.1% and 5.4% YoY boost in Gross Revenue and NPI, respectively, driven by two acquisitions made in 4Q17.

 Potential expanded ROFR pipeline and improvement in tenant concentration from proposed transaction announced in September.

 No marked improvement in outstanding receivables even accounting for the S$17.5mn of rental payments received on Oct 15 that was disclosed by FIRT.

 Maintain Neutral with lower TP of S$1.30.

Singapore

September NODX Rose 8.3%; Pharma Supports

 NODX expanded by 8.3% YoY in Sep 2018 (Aug: 5%) – nonelectronic exports continued to grow, while electronics declined

 Trade surplus fell to SGD3.7bn in Sep 2018 from SGD6.6bn in the previous month

 We expect real export growth to moderate to +3.9% in 2018 and 3.6% in 2019, reflecting adjustments from the US-China trade war and a more mature E&E cycle.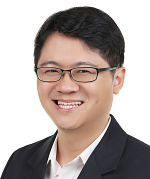 Check out our compilation of Target Prices