CGS CIMB

OCBC

First REIT

Attractive yield

■ 3Q/9MFY18 results were slightly below our projection.

■ New acquisitions underpin revenue growth, gearing of 34.9% provides debt headroom for inorganic growth opportunities.

■ Upgrade to Add from Hold, TP tweaked down slightly to S$1.36.

Singapore Airlines: Are we in a crisis like 2008?

The share price of Singapore Airlines (SIA) has dropped 23% from its peak of S$11.80 around end May this year, and is now trading at its 52-week low. At the current price of S$9.15, this is close to the 2008 low of S$9.05 and is just 11% higher than the 2002-2003 SARS crisis low of S$8.25. At 0.8x forward P/B, valuation is also close to 2008 lows as well. We share the market's concerns about rising fuel prices but we note that 1) for FY19, about 45% of SIA's fuel needs are hedged, 2) SIA's current share price is now even lower than previous instances when Brent was trading at much higher levels. Overall passenger load factors are generally stronger so far this year, and while we expect upcoming 2QFY19 results to be impacted by Virgin Australia, the depressed valuations that SIA is trading at means there is limited downside risk from here. There is also good upside should passenger and cargo yields turn out to be better than expected. Upgrade to BUY with S$10.71 FV estimate.

UOB KAYHIAN

PHILLIP SECURITIES

DBS Group Holdings (DBS SP)

3Q18 Results Preview: Double-digit Growth In Net Interest Income

We expect DBS to achieve 16% yoy growth in net interest income due to NIM expansion of 13bp yoy and a sequential recovery in net trading income due to wider spreads as a result of increased volatility in regional currencies. Higher income helped DBS absorb the pick-up in credit costs. We forecast net profit of S$1,386m, up 3.9% qoq and up 72.8% yoy (3Q17 was a low base on huge provisions for exposure to the O&G sector). Upgrade to BUY with a new target price at S$29.50.

Keppel DC REIT

Portfolio remains stable

SINGAPORE | REAL ESTATE (REIT) | 3Q18 RESULTS

 3Q18 revenue was 5.3% higher than expected, due to higher rental top up which is recognised periodically

 3Q18 DPU was 4.1% lower than expected, due to Capex Reserves set aside for KDC SGP 3 and KDC SGP 5

 9M18 revenue and DPU met 79% and 73% respectively, of consensus FY18 expectation

 Maintain Accumulate; unchanged target price of $1.45

DBS VICKERS

StarHub

What is the street missing out?

Street FY19F/20F earnings projections have bottomed out.

The street is overly concerned about profitability of new businesses and under estimating the magnitude of cost savings over FY18- 20. The street is also missing out on an annual cost savings of ~S$30m due to shutdown of StarHub's co-axial cable network after 2020. Besides, the street is not paying attention to potential network sharing which may further boost free cash flow. StarHub is attractive near -2SD of its historical EV/EBITDA and PE average and offers sustainable yield exceeding ~5.5%.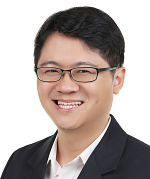 Check out our compilation of Target Prices