CGS CIMB

OCBC

JB Foods

From bean to bar

■ JB Foods is one of the top 10 cocoa-processing companies globally, based on its processing capacity (145,000mt p.a.) in Malaysia and Indonesia.

■ Its 1H18 net profit growth of above 300% yoy was the result of sales volume growth and current favourable market dynamics, according to the company.

■ The stock now trades at FY17 P/E of 7.3x, at a 63% discount to the global food and beverage (F&B) industry average of 19.8x.

Hotel Properties Limited: A "new" GO candidate?

The impending delisting of Wheelock Properties (Singapore) ("WPS") as well as the lack of minority shareholders could help smoothen the path towards a West Orchard redevelopment. With it now being easier for 20 HK to push through any redevelopment plans and 20 HK already owning close to a 22.5% stake in HPL via WPS, we believe 20 HK and related parties may see greater value in conducting another GO for HPL. 68 Holdings and Ong Beng Seng (and spouse) own 80.1% of HPL in aggregate. At a 20% premium to last Friday's closing price, a GO by 68 Holdings would need around only ~S$227m to privatize HPL (i.e. reach a stake above 90%) or ~S$457m should it be able to acquire all of the remaining free float. HPL's last close of S$3.68 is currently at a 26% discount to our RNAV, which does not include any potential upside from an Orchard redevelopment. In this volatile market environment, we believe investors could benefit from adding counters with high idiosyncratic risk to their portfolios and see HPL as such a counter. Re-iterate BUY on HPL.

UOB KAYHIAN

MAYBANK KIM ENG

Oversea-Chinese Banking Corporation (OCBC SP)

3Q18 Results Preview: Growth From Developed Markets

We expect loan growth to moderate to 1.2% qoq and 9.9% yoy with expansion driven by developed markets Singapore and Hong Kong in 3Q18. NIM expansion has resumed in 2H18 due to higher interest rates for mortgages and trimming of surplus US$ fixed deposits. Unfortunately, 3Q18 was hampered by weakness in fees as high net worth clients adopted risk-off mode. We forecast net profit of S$1,099m for 3Q18, down 9.1% qoq but up 4.0% yoy. Maintain BUY. Target price: S$14.05.

Hi-P International (HIP SP)

Lowers Guidance Again

2 nd guidance cut this year; Slash TP 34%

HIP lowered its earnings guidance for the second time this year. It now expects lower sales and profit in 3Q18 on a YoY basis in contrast to its earlier guidance of higher revenue and similar profit. We are concerned industry headwinds are hitting HIP much harder than expected. Consequently, we slash our EPS by 25-32% for FY18-20E. Our ROE-g/COEg TP is cut to SGD0.84, now based on 1.2x FY18E P/B (previous 1.8x), based on FY18-20E average ROE of 10.4% and COE of 9%. HOLD.

DBS VICKERS

RHB SECURITIES

Yangzijiang Shipbuilding (YZJSGD SP) : BUY

Marching into LNG space with Mitsui

• Established shipbuilding JV with Mitsui

• Paving way into large scale LNG carriers

• JV can potentially lift 2019 contract wins by 20%

• Reiterate BUY and TP S$1.82

Banks

MAS Tightens, But NIM Will Still Widen

This morning (12 Oct), MAS announced its decision to increase slightly the slope of the S$NEER policy band. With the MAS monetary tightening move, we believe the 3-month SIBOR will still rise, although somewhat more mildly. Our view remains that Singapore banks will continue to record NIM expansion, on the back of further FFR hikes. The 3Q18 sequential rise in 3- month SIBOR is also a positive for banks' 3Q18 NIM. Maintain OVERWEIGHT on Singapore banks, with UOB as Top Pick – its potential to dish out more dividends should attract more investor interest.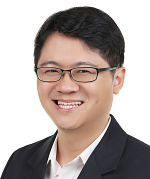 Check out our compilation of Target Prices