UOB KAYHIAN

MAYBANK KIM ENG

Singapore Telecommunications (ST SP)

Harnessing The Cohesive Strength Of Regional Mobile Associates

Singtel is collaborating with Optus, Telkomsel, Bharti Airtel, AIS and Globe Telecom to build an eco-system of digital services, such as mobile payments, gaming and e-sports. These group-wide collaborations would build stronger rapport with mobile customers, especially the millennials. Maintain BUY. Target price: S$3.94.

Asian Pay Television Trust (APTT SP)

Still In Adjustment Period Regulated monopoly with no fixed rates of returns Asian Pay TV Trust (APTT) wholly owns Taiwan Broadband Communications (TBC), which is a virtual cable-TV monopoly in five service areas in Taiwan. TBC provides basic cable pay TV, premium digital and cable broadband services. Given its positioning, its basic pay TV rates are annually regulated in each area. But unlike NetLink Trust's (NETLINK SP, SGD0.785, Buy, TP SGD0.93) returns which are determined by a set pre-tax WACC formula, there is no guaranteed regulatory return for APTT. A more conservative approach to gearing since the beginning of 2018 has led to lower though undisclosed DPU guidance for 2019E.

CGS CIMB

OCBC

REIT

Minimal impact from Newstead liquidation

■ Media reported that Newstead, which has stores with CMT, FCT and Suntec City, is in liquidation.

■ Minimal impact on the REITs due to the small floor space occupied by Newstead.

■ We maintain Overweight on the REIT sector with retail as our least preferred sub-sector due to the challenging retail outlook.

SG Hospitality: 3Q earnings preview

Singapore Tourism Board figures as well as feedback from our industry sources suggest a somewhat flat quarter in terms of DPU growth for Upscale and Mid-Tier hotels, with the latter outperforming the former. Meanwhile, there has been no major change to our outlook on serviced residences as we expect demand to remain soft with the ongoing US-China trade tensions dampening business confidence. We upgraded OUE Hospitality Trust recently from Hold to BUY on the back of its recent share price decline and at currently depressed valuations, we highlight it as our top pick within the hospitality sub-sector. Maintain NEUTRAL on hospitality.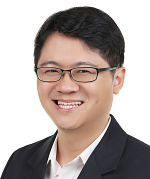 Check out our compilation of Target Prices