UOB KAYHIAN

OCBC

STRATEGY – SINGAPORE

2Q18 Results Wrap-up – More Beats But Outlook Moderated

29% of the 2Q18 results exceeded our forecasts, compared to only 15% in 1Q18. However, our market EPS growth forecast has been trimmed to reflect weaker guidance and outlook, particularly from banks and telcos. Remain selective on the FSSTI, which is trading at a slight 4% discount to mean valuations.

Starhill Global REIT: Time to rekindle this star

We believe the worst is likely over for Starhill Global REIT (SGREIT). Its committed Singapore office occupancy has moved from a low of 83.5% in 1QFY18 to 95.0%, as at 30 Jun 2018. For retail, challenges will likely remain, but this will be partially buffered by the long-term master lease with Toshin at Ngee Ann City Retail. Meanwhile, in Australia, its Plaza Arcade mall will see new anchor tenant UNIQLO opening its doors in 3QCY18. We fine-tune our assumptions and raise our FY19 and FY20 DPU forecasts by 1.0% and 0.3%, respectively. Our revised projections translate into DPU growth of 4.0% for FY19. SGREIT's share price has fallen 12.9% YTD, making it one of the worst performing S-REITs. With expectations of DPU recovering in FY19 and valuations still not reflective on this, given that SGREIT is trading at FY19 distribution yield of 7.0% and P/B of 0.74x, we believe it is an opportune time for investors to revisit this stock. Upgrade to BUY with a higher fair value of S$0.74.

CGS CIMB

CGS CIMB

Singapore Strategy

Buckle up

■ There is no hiding place in this fragile environment. We think the theme for the Singapore market defines itself by elimination, i.e. who is cheap and less bad.

■ We find ourselves leaning towards more large-cap picks with (a) valuation/dividend support, and (b) quality profit growth/ROE re-rating.

■ Our current picks are: AREIT, CDLHT, Comfort Delgro, Genting Singapore, Keppel Corp, MAGIC, Sheng Siong, Sembcorp Industries, ST Engineering and UOB.

■ Relatively safer small caps are: CSE Global, HMI, mm2 and Riverstone.

■ FSSTI is not expensive at -1 s.d. of mean at 12.3x CY19 P/E (+4% yoy EPS growth). Our FSSTI target is 3,380 (13x CY19F P/E), 0.5 s.d. of mean, pricing in uncertainty.

Jadason Enterprises Limited

Challenging 2H

■ Jadason posted a 2Q18 net loss of S$0.4m, below our expectations.

■ Although the gross profit margin improved to 22.4%, the 7% revenue decline led to lower profitability.

■ Excluding an exchange loss of S$0.6m, adjusted net profit was S$0.1m.

■ The company has guided for a challenging 2H given trade tensions between the US and China, which affect Jadason's end customers.

■ We value Jadason at an unchanged 1.0x CY18 P/BV but lower our target price to 7.3 Scts due to earnings cuts.

PHILLIP SECURITIES

PHILLIP SECURITIES

Y Ventures Group Ltd

Expecting a stronger 2H18

SINGAPORE | E-COMMERCE| 1H18 RESULTS

 Revenue and net profit in 1H18 weaker than expected.

 Gross margin improved from 41% to 45% and expected to remain firm. Maiden revenue contribution from Faire Leather at US$0.5m.

 Maintain BUY with a lower target price of S$0.61 from S$0.70. We lowered of FY18e earnings by 18%.

Q & M Dental Group

Organic growth picking up

SINGAPORE | HEALTHCARE | 2Q18 RESULTS

 1H18 Revenue/PATMI met 39.3%/49.7% of our full year expectations; 2Q18 effective tax rate was lower than our assumption.

 Opened 3 new clinics in 1H18. Another 4 more clinics for Singapore and 3 for Malaysia in 2H18.  Adoption of dividend policy of paying out at least 30% of core operating earnings. Interim dividend was lower at 0.4 cents per share (-43% YoY).

 Upgraded to BUY and TP of S$0.65 (previously S$0.63), based on estimated 2.3 SCents FY18 EPS and 28x FY18e PER. No change to our earnings estimates.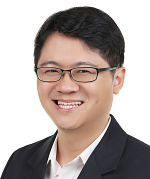 Check out our compilation of Target Prices