CGS CIMB

UOB KAYHIAN

Singapore Press Holdings

3QFY8/18: Small wins amidst digital disruption

■ Excluding disposal gains and impairment, 3QFY18 core PATMI of S$57.3m (-14% yoy) was in line with our and Bloomberg consensus expectations.

■ Media PBT margin weaker yoy in 3QFY18, but could stabilise with better control of staff costs and increasing shift towards to e-paper to mitigate higher newsprint prices.

■ Enhanced data analytics and digital capabilities could support the growing momentum of digital circulation and ad revenue.

■ Maintain Add given FY18-20F dividend yield of 5.5% and potential catalysts from successful acquisitions of cash-yielding property assets overseas.

A More Challenging Landscape To Navigate

We have re-worked our FSSTI target to reflect a more uncertain external environment and a higher risk-free rate. Our latest FSSTI target of 3,450 implies a 6% upside and a stock-picking approach for the rest of 2018.

MAYBANK KIM ENG

OCBC SECURITIES

SPH REIT (SPHREIT SP)

Paragon And More?

NDR highlights: Paragon, Rail Mall and other deals

We hosted an NDR for SPH REIT in Singapore. Key highlights include: (1) discussions on Paragon's operational performance; (2) its recent Rail Mall deal; and (3) potential acquisition opportunities. We tweaked forecasts following in-line 3Q18 results on higher borrowing costs and factoring in the Rail Mall deal. SPHREIT remains a strong proxy to growth in tourism spending and recovery in prime Orchard Road rents. However, the shares are fairly valued having outperformed the past year and likely pricing in potential acquisitions which lack timing visibility. Reiterate HOLD with DDM-based SGD1.00 TP (WACC: 6.9%, LTG: 1.5%). We prefer FCT (FCT SP, BUY, TP SGD2.55) for its suburban footprint and stronger growth profile.

Singapore Press Holdings: Two steps forward, one step back

SPH's 3QFY18 scorecard was broadly in-line with our expectations. The group's operating revenue of S$250.1m dipped 3.8%, forming 25.1% of our full-year forecast. This was brought about primarily by a 8.0% drop in media revenue, though we note that the YoY decline in print ad revenue continues to taper over the course of sequential quarters. Excluding one-offs, core PATMI came in at S$57.9m, forming 26.5% of our full-year forecast. We remain heartened by the group's digital transformation efforts, as well as its quest for diversified income streams. We believe SPH is actively looking at the real estate asset management market in the UK, specifically in assets within the education space. Despite these positives, the latest property cooling measures would introduce uncertainties to the project's ASP and intended launch. We keep our estimates for now till more clarity is available. Maintain HOLD with an unchanged fair value of S$2.52.

RHB

RHB

Sheng Siong

Defensive Staple Play

Reiterate BUY and new SGD1.27 TP from SGD1.18, with 18% upside, as we roll over our valuation to FY19F. Top Pick of the sector, we favour Sheng Siong for its defensive nature and steady earnings growth, as the economy moves to the late expansionary phase. We expect it to generate a steady EPS CAGR of 10% over FY17-20F, led by increase in store count and gross margin expansion. Strong cash flow generating capability should also allow it to support minimum dividend payout ratio of 70%.

APAC Realty

Adjusting To The New Reality

Maintain BUY with lower DCF-derived TP of SGD0.77 from SGD1.35, 26% upside. APAC's recent share price performance did not pan out as per our earlier expectations, as it was negatively impacted by the listing of Propnex and the unexpected implementation of property cooling measures by the Government. While transaction volumes are expected to slow due to the cooling measures, we believe the steep share price fall has already factored in most of the negatives. The stock still offers an attractive FY18F dividend yield of ~6%, based on our revised earnings. It is trading at a 25% discount to global peers (FY18 P/E) and a 35% discount to Propnex's historical FY17 P/E.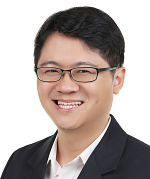 Check out our compilation of Target Prices