UOB KAYHIAN

CIMB

Aviation – Singapore

Higher Costs For Passengers Departing From Changi Could Reduce Profitability For Airlines

An upcoming increase in PSC will make Changi one of the costliest airports for passengers in Asia Pacific. Budget travellers, who currently account for 30% of throughput, could opt for other Asian cities instead of Singapore. Scoot's profitability could be impacted but SIA's newly-implemented seat selection and changes to frequent flyer programme could provide a buffer. MAINTAIN MARKET WEIGHT.

Singapore Strategy

Indexed stocks well-owned

■ We recently completed our marketing trip to Tokyo and Hong Kong. Investors were generally Overweight on Singapore banks and technology (mainly VMS).

■ Names held in the country portfolios were DBS, OCBC, UOB, CD, VMS and CDL.

■ Investors generally wondered which banks to switch to from DBS given its relatively pricey valuations. There were also questions on the 'right' P/E to pay for VMS.

■ Among our top 3 picks of turnaround stories, investors were open to SPH (potential transformation from asset management), but less keen on ThaiBev and SingPost.

■ We reiterate our top picks: DBS, KEP, STE, UOL, SingPost, ThaiBev, Sheng Siong, China Sunsine, mm2, Yongnam, Riverstone and Sunningdale.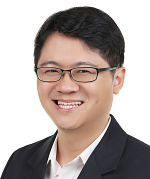 Check out our compilation of Target Prices