UOB KAYHIAN

MAYBANK KIM ENG

IHH Healthcare (IHH SP)

9M17: Earnings Weighed By Start-up Costs

IHH's 9M17 adjusted core earnings fell 36% yoy, below our and consensus estimates. Start-up losses associated with expansion plans continued to be the main earnings drag. On a positive note, existing core markets continued to perform well operationally, registering growth in inpatient volume and revenue intensity. However, we expect cost pressure to remain high on the back of upcoming expansion plans across China over the next 1-2 years. Maintain HOLD with a lower SOTP target price of S$1.71 (previously S$1.73). Entry price: S$1.50.

Singapore Market Monitor

Shifting up a gear

Earnings recovery was sustained in q/e Sep 2017 A third consecutive quarter of core profit growth will go a long way in reinforcing sustainability of the somewhat tentative turnaround seen two quarters ago. Revenue, EBITDA and core profit of MKE's stocks universe grew 4%, 14% and 7% YoY, respectively. The macro data continues deliver on our growth outlook while earnings expectations are inching up as well. We maintain a preference for cyclicals and are POSITIVE on property and industrials. Most of our top stock ideas are from these sectors.

OCBC

PHILLIP

CapitaLand Limited:

Strategic alliance with China UnionPay


CapitaLand has announced that it has forged a strategic alliance with China UnionPay to launch cashless payments in China through its CapitaStar program. The group also confirmed that it will collaborate with Han Hai Holdings, a high-tech conglomerate that develops science and technology parks in China and the US, to launch a China-focused venture fund, C31 Ventures China. In addition, CapitaLand entered into a MOU with Megvii to launch Face++, an artificial intelligence-powered facial recognition technology, to provide fuss-free access through the turnstiles at CapitaLand offices and malls in China and Singapore and for users of the CapitaStar app when they log in. Finally, the group also signed a MOU with IE Singapore and UrWork to facilitate the expansion of Singapore and China companies by supporting them with CapitaLand office and mall spaces and co-working spaces operated by UrWork. Maintain BUY on CapitaLand with an unchanged fair value estimate of S$4.13.

Geo Energy Resources Ltd

Amass war chest amid robust production

SINGAPORE | MINING | 3Q17 RESULTS

 9M17 revenue and net profit were in line with our expectations.

 Full year sales target is revised down from 10mn tonnes to 7mn~8mn tonnes.

 Coal price stayed strong and hit YTD high of c.US$50/tonne in Oct-17.

 Issuance of the new note enhanced solvency and liquidity.

 Higher cash costs suppressed margin in 3Q17.

 We lower the forecasted coal sales volume to 7.8mn tonnes (previous 8.5mn tonnes) but raise the estimated ASP to US$41/tonne (previous US$37/tonne) in FY17. Accordingly, FY17e EPS is updated to 3.3 US cents, 3.1% higher than our previous estimation. Based on unchanged forward PER of 10.0x (the average of regional peers), we maintain our BUY call with unchanged target price of S$0.44.

RHB

Singapore

IPI Ekes Out Improvement Despite Pharma Slump

Singapore's IPI edged higher to +14.6% YoY in October, driven by strengthening semiconductor and chemicals output as well as a sharp surge in food production. Meanwhile, pharmaceuticals output tumbled, capping some of the upside. Excluding biomedical manufacturing, Singapore's IPI jumped 25.8% YoY.

Going forward, we maintain our view for IPI to remain positive but slow in the coming months and into 2018. Our forecast is for manufacturing activity to grow 11.8% this year, before slowing to 7.6% in 2018, undermined by a high base effect and a cyclical slowdown in semiconductor demand. However, in our view, growth next year would be supported by semiconductor testing activities, higher demand for capital goods, as well as a recovery in the marine & offshore segment, which would help cushion some of the downside.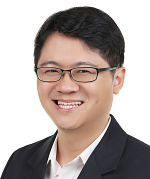 Check out our compilation of Target Prices