CIMB

NRA CAPITAL

Thai Beverage

4QFY17: in-line; looking to happier hours in CY18

■ 4QFY9/17 core net profit of S$5.0m (-27% qoq/+9% yoy) was within our/consensus expectations at 18.9%/18.2% of FY17 core net profit estimates (S$26.3m/S$27.3m).

■ A final DPS of THB0.47 was announced, taking FY17 DPS payout to 65% (vs. FY16 DPS of THB0.60/60% payout).

■ We think CY18 will be a better year, with Thailand in "celebration" mode on the back of the new King's coronation.

■ We raise our FY18-19F EPS by 3%/5% and introduce our FY20F forecasts.

■ This marks a change in analyst coverage. We maintain our Add call and roll forward to a higher SOP-based TP of S$1.15.

Trendlines Group

Value emerges at current levels. We see opportunity for investors to accumulate Trendlines at its current share price of S$0.143 – 2% premium from the recent private placement price of S$0.1403 to various institutional names. Excluding the Most Valuable Portfolio Company (MVPC), Trendlines has valued the remaining 44 companies at US$1.1m each. Our review yielded 11 high confidence Portfolio Companies and derived a higher valuation of US$139m for Trendlines' portfolio or S$0.225 per share.

Currently, Trendlines trades at about 0.7x P/BV and 10.3x FY18 P/E, suggesting that the full upside of potential exits has not been priced in.

Read more...

PHILLIP SECURITIES

UOB Kay Hian

DBS GROUP HOLDINGS

This leader in digital banking is about to fly even higher

 Digital capabilities continue to improve cost to income ratios in established markets.

 Digitally engaged clients have higher transaction volumes and therefore more profitable than non-digitally engaged clients.

 Expect stronger than expected performance at digibank India in 2018.

 We increase FY18e PATMI by 8.4% to S$6.2bn

 Maintain "BUY" rating with a higher target price of S$29.30 (previous TP S$26.83) as we raise our ROE assumptions to 13.1% (previous 12.1%) .

Banking – Singapore

Central Bank Cryptocurrencies

Many complex questions are inadequately addressed and it is too premature for central banks to introduce retail central bank cryptocurrencies (CBCCs). On the other hand, central banks could introduce wholesale CBCCs, especially if existing wholesale payment systems are near-obsolescent. The MAS is conducting trials on wholesale CBCCs and clearing and settlement for government securities. Maintain OVERWEIGHT.

OCBC

Golden Agri: To dispose Tianjin oilseed asset and operations

Golden Agri-Resources (GAR) announced that its indirect wholly-owned subsidiary, Sinarmas Natural Resources (China) Investment Co has on 25 Nov entered into a conditional agreement with a subsidiary of Louis Dreyfus Co for the sale of its entire equity interests held in Sinarmas Natural Resources Foodstuff Technology (Tianjin) Co. The Tianjin entity was established in 2009 to undertake oilseed crushing and vegetable oil refining. It has facilities on a land area of about 300,000 sqm. The consideration was determined on an initial enterprise value of the company on a debt-free and cash-free basis of US$111m, with the final consideration subject to adjustments subsequently. This proposed transfer is not a surprise to us as GAR has mentioned before its intention to rationalise its China operations, and this latest development is a strategic option for GAR to dispose of its non-core oilseed asset and operations in Tianjin. Maintain HOLD with S$0.37 fair value estimate.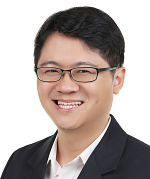 Check out our compilation of Target Prices