DBS VICKERS

PHILLIP SECURITIES

Mermaid Maritime

Near term outlook is a mixed bag Orderbook up on charter renewal, but subsea industry remains challenging.

Mermaid's orderbook at end-3Q17 has recovered to US$174m from the low of US$99m at end-2Q17, boosted by the extension of a contract on the Asiana's long-term charter in the Middle East. However, continued competitive pressures and a deferment of subsea jobs by oil companies resulted in low vessel utilisation and revenues in 3Q17. 4Q17 should be better as these delayed contracts are executed, but visibility on 2018 recovery is weak at this point. 1Q18 should also be particularly weak as three key vessels go into drydock for their intermediate and 5-year surveys. Meanwhile, Seadrill's restructuring process remains an overhang on the stock, as key associate Asia Offshore Drilling (AOD; Seadrill holds a c.66.2% stake) could see impairments/change of ownership if Seadrill's debt restructuring plan fails to garner support. On the plus side, Mermaid has a healthy balance sheet and thus does not warrant the kind of distressed valuations seen in other O&M stocks. We maintain our HOLD call on the stock but lower earnings in FY17/FY18F to account for 3Q17 weakness and drydocking downtime in 1Q18.

RE&S Holdings Limited

Quick-Service Restaurants to drive growth

SINGAPORE | CONSUMER | IPO NOTE

 Resilient and scalable business model. A diversified portfolio with (a) strong track record over 25 years, (b) a wide range of offerings with multi-price point strategy, and (c) is operated by a team of experienced management.

 Expansion into the fast-growing and higher margin Quick-Service Restaurants segment and ready-to-eat meals; While potential margin gains from its central kitchen should drive bottom-line growth.

 With improving margins, positive operating cash flows, a high return on equity (FY17 ROE at 18.3%, post-invitation), RE&S Holdings Limited trades at a post-IPO historical P/E of 13.7x, 13.8% discount to the industry average of 15.9x. Subscribe.

MAYBANK KIM ENG

Singapore Property

Three Things to Watch

Share-price weakness offers opportunities; POSITIVE

A 0.7% QoQ rebound in 3Q17's URA PPI has marked a turning point in home prices and validated our positive view on the sector. We stay POSITIVE on the sector even after its strong 30% YTD rally. We believe the sector is in the early stages of a recovery and recent share-price weakness on the back of profit taking should be an opportunity to raise exposure. Three things to watch for the next potential leg up: 1) RNAV upgrades from accretive land deals; 2) lower home vacancies; and 3) a recovery in residential rents. UOL and CityDev remain our preferred large caps for an unfolding rebound in Singapore's property market. For investors with lower liquidity thresholds, we think GuocoLand offers compelling relative value with improving fundamentals.

OCBC

Singapore REITs: Firmer inflation data, Dec rate hike remains on the cards

Core CPI in the U.S. rose 1.8% YoY (+0.2% MoM) for the month of Oct, beating the street's expectations for a 1.7% increase. This was also the highest level since Apr this year. Thereafter, the probability of a rate hike during the Dec FOMC meeting moved from 92.3% to 97.1%. However, we believe this recent development would be a non-event for the S-REITs sector, as investors have largely factored in a third rate hike in Dec prior to this data point release. Furthermore, the S-REITs under our coverage have on average hedged 74.2% of their borrowings, as at 30 Sep 2017, while average gearing ratio is at a comfortable 34.0% level. Maintain NEUTRAL on the S-REITs sector given stretched valuations, with the FTSE ST REIT Index trading at a forward yield spread of 378 bps against the Singapore Government 10-year bond yield, or 1.2 standard deviations below the 5-year mean. Our preferred picks are Frasers Centrepoint Trust [BUY; FV: S$2.40]; Frasers Logistics & Industrial Trust [BUY; FV: S$1.25] and Keppel DC REIT [BUY; FV: S$1.39].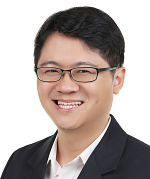 Check out our compilation of Target Prices