Beyond the high-security fencing around this zone in the Trembul Operation Area about 150 km from Semarang town in Central Java is a hive of drilling activity.

It will, in a matter of days or weeks, yield an answer to the multi-million-dollar question: Is there oil?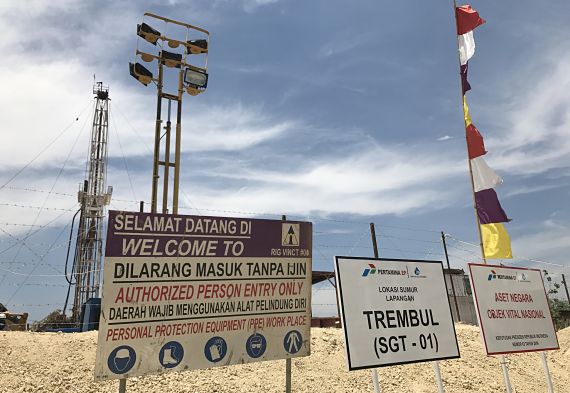 It's been nearly a year of planning and drawing up a budget by GSS Energy alongside Indonesia's national oil company, Pertamina -- and, in recent months, site preparation and equipment mobilisation.

Towards the end of Sept, drilling started. This is the first of five wells planned in the concession, which is slightly bigger than three Ang Mo Kio towns (47.6 sq km).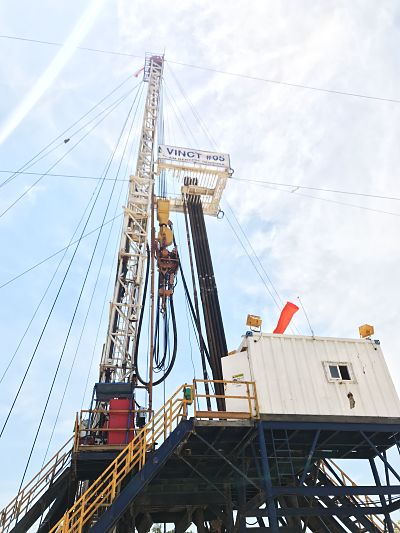 Drill rig on site at Trembul. Photo: CompanyAfter lengthy negotiations, in Nov 2016, Pertamina awarded a 15-year production contract to PT Sarana GSS Trembul, a subsidiary of GSS Energy.

GSS Energy has an 89% economic interest in the subsidiary while the rest is held by a commercial arm of the Central Java provincial government.

Based on several investor presentations by GSS Energy this year, as reported already on NextInsight, as well as one at UOB Kay Hian last week, we summarise the essence of what the next few weeks may hold for the company.

Here's what gives cause for management's optimism that first oil is about to be struck:

1) The drilling gets into the same basin that ExxonMobil is currently producing oil from in a neigbouring concession.

ExxonMobil is producing about 200,000 barrels of oil a day there, its second largest production site in Indonesia.

2) Seismic data and other expert analysis indicate three reservoirs of oil where the GSS Energy JV is drilling. They are situated at depths of around 800 metres, 1,300 metres and 2,300 metres.

The base case, according to a Qualified Person Report, is there is the equivalent of 24 million barrels at the 800-m level. This is known as 2P reserves (proven and probable). The low case is 10 million barrels and the high case, 40 million barrels.

3) If first oil is indeed struck soon, the value of the 2P reserves will be better appreciated by the market.

In an asset transaction, the market value can be arrived at using this formula: 10% - 15% of the market price of oil (say, US$50 a barrel) multiplied by 24 million barrels.

The answer is US$120 million which, when discounted by, say, 25%, results in approximately US$90 million (S$121 million).

In comparison, GSS Energy's market cap currently is about S$80 million, reflecting the valuation of its precision engineering business segment.

4) The drilling is planned to go beyond the 800-m level to the 1,300 metre level of the Kujung Reef. The reserves at this deeper level could soon be more reliably estimated, which is expected to result in a far higher valuation for the Trembul oil concession.
If oil does gush out from the first well, the JV gets to sell it at market prices to Pertamina. The profit margin will be substantial as GSS Energy has estimated the cost of production to be in the low teens.
The revenue first goes to GSS Energy to pay for the capex and opex it has incurred for the project.
Under the contract with Pertamina, the JV is obliged to drill a minimum of five wells within three years. The pace is not fixed.
All capex and opex from the drilling of wells will be recoverable from oil revenue before the profits are shared between the JV and Pertamina.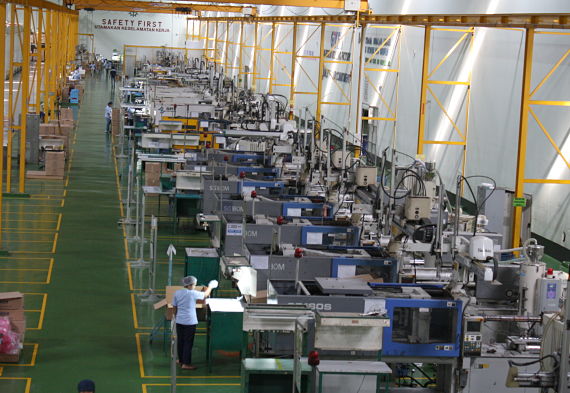 GSS Energy's precision engineering factory in Batam. Photo: CompanyThe oil business may yet prove to be a significant segment but, meanwhile, GSS Energy's profitable business is precision engineering, producing parts that go into devices and gadgets produced by MNCs ranging from Philips to Panasonic to Sony.


This segment's net profit after tax surged 57% y-o-y to S$3.90 million (1H2016: S$2.48 million), excluding one-offs arising from land compensation in China.

Assuming a stronger 2H17, this implies a PE of 8-10x for the precision engineering business currently and nothing (yet) for the oil business, based on GSS Energy's market cap of $80 million.