CIMB

OCBC

AEM Holdings Ltd

The journey is just beginning

■ 1Q17 core net profit came in above expectations at 35% of our full-year forecast.

■ AEM has upped its guidance: 9M17 revenue will be at least S$142m and PBT will be at least S$17.5m.

■ With the latest guidance, we raise our FY17-19F EPS for higher shipments.

■ Its net cash balance sheet allows flexibility to add some debt for working capital financing, in our view.

■ Maintain Add with a higher TP of S$3.39 on higher earnings forecasts and a switch to a P/E valuation (previously P/BV) to better capture the earnings momentum.

Frasers Centrepoint Trust: Half-year scorecard met expectations

Frasers Centrepoint Trust (FCT) reported an in-line set of 2QFY17 results. Gross revenue and NPI fell 2.9% and 3.3% YoY to S$45.7m and S$32.6m, respectively. However, DPU was unchanged YoY at 3.04 S cents. Notwithstanding the headwinds facing Singapore's retail sector, FCT managed to register solid rental reversions of 4.1% for its portfolio in 2QFY17, with only Bedok Point showing negative rental reversions. This was largely driven by Causeway Point and Changi City Point. There was, however, some softness in overall portfolio footfall and tenant sales, which we believe could be partly due to the Lunar New Year effect. Looking ahead, the Northpoint AEI is progressing on schedule, with robust leasing interest from prospective tenants. Occupancy is expected to trough in Apr at 57.0% before recovering gradually as the AEI nears completion. We maintain BUY and S$2.28 fair value estimate on FCT.

KGI FRASER

Samudera Shipping Line

Recovery from the bottom as outlook brightens
Samudera declared a 0.5 SG cents dividend vs our forecast of 0.3 SG cents for FY16. FY16 core net earnings came in within expectations while it is proposing a share buyback mandate and vessels disposal at its upcoming AGM/EGM on April 27. We view these moves as positive and raise our TP to 26 SG cents, a 38% upside to its current share price. We believe that Samudera's strong balance sheet (near net cash by Dec-17) may present it ample opportunities to ride the upside as the macro outlook improves and freight rates stabilise.

DBS VICKERS

MAYBANK KIM ENG

Frasers Centrepoint Trust

Charming Changi City

Ability to maintain stable DPUs. While many other S-REITs are expected to face declining DPUs over the next couple of years due to the slowing Singapore economy, Frasers Centrepoint Trust (FCT) offers investors a steady DPU profile. This is made possible by FCT's conservative strategy of paying the majority of its management fees in cash, which enables FCT to increase payment of fees in units to sustain DPU.

Near-monopoly of shopping malls in the north.

Northpoint and Causeway Point together contribute c.70% of FCT's Net Property Income (NPI). While it is still several months away until Northpoint completes its asset enhancement initiative (AEI) in September 2017, we believe strong rental reversion at Causeway Point will support earnings and cushion any pressure from any decline in occupancy rates.

Ho Bee Land (HOBEE SP)

Decent Yield Play; Catalysts

Lacking Maintain HOLD and TP of SGD2.60 1Q17 net profit was slightly ahead of our expectation due to one-off gains and stronger JV income. The share price valuation is not excessive post the recent share price correction and investors should see the stock as a decent yield play. However, we struggle to see meaningful upside catalysts for the stock and retain our HOLD rating. Our TP is unchanged at SGD2.60, based on a 36% discount to RNAV of SGD4.07 in line with the discount rates across the sector. Prefer UOL (BUY, TP SGD7.93) for sector exposure. At almost 70% of Ho Bee's valuation, we see the potential of a sharp decline in office prices in Singapore and the UK as the biggest downside risk to the stock.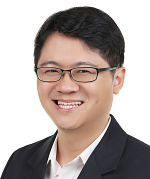 Check out our compilation of Target Prices