CIMB

DBS VICKERS

Ascendas REIT

Increasing exposure in business and science parks

■ AREIT has proposed to acquire three build-to-suit buildings at Singapore Science Park 1 for S$420m or 6.3% initial NPI yield (6% post-acquisition cost).

■ Acquisition is expected to be DPU-accretive. We raise FY3/17-19F DPU by 0.2- 0.8%, assuming S$100m equity funding and remaining amount from internal funds.

■ Post-acquisition, we expect gearing to increase to 36.5%.

■ AREIT's WALE would improve from 3.7 years to 4.4 years, with Singapore business and science parks comprising 36% of its AUM (previously 33%).

■ We are positive on the acquisition but maintain Hold due to limited share price upside potential.

Singapore Myanmar Investco

Well Diversified Myanmar play

 Proxy to Myanmar plays with five key business segments

 Duty free shops, retail outlets and car rental services benefitting from growing tourism

 Foothold in expanding construction sector; filling in on shortage of cold warehouse in Myanmar

 Fair value of S$0.76 provides potential upside of 31%

OCBC

Singapore REITs: Fortune favours the brave

Looking back at the financial performance of the S-REITs sector YTD, we see a common trend of a moderation in DPU growth. We believe unfavourable demand and supply dynamics across the various sub-sectors are likely to persist in 2017. In our view, a rate hike during the Dec FOMC meeting appears to be a foregone conclusion. The key question on investors' minds would be the pace of normalisation in interest rates in 2017. Given the recent volatility in sovereign bond yields, the FTSE ST REITs Index is trading at a forward yield spread which is slightly below its 5-year average. However, with continued vagaries in the geopolitical and macro landscape, we believe good quality defensive yield assets should still warrant a strategic position in investors' portfolio. Hence, we maintain OVERWEIGHT on the S-REITs sector. Our preferred picks are Frasers Centrepoint Trust [BUY; FV: S$2.33], Keppel DC REIT [BUY; FV: S$1.35], Ascendas REIT [BUY; FV: S$2.67], Frasers Logistics & Industrial Trust [BUY; FV: S$1.10] and Mapletree Greater China Commercial Trust [BUY; FV: S$1.15]

RHB

UOB KayHian

Del Monte (DELM SP, Not Rated)

Operational Savings Coming Along Well

Del Monte's 2Q17 results came in positively. Although Del Monte's 2Q17 revenue came off by 5% to USD636m, core PATMI grew 33% to USD21m on the back of operational savings. In the US market, the multi-year restructuring initiatives launched by Del Monte in FY16 are expected to improve profitability by 150-200 basis points on an annualised basis. The closure of underperforming North Carolina plant was one such initiative, which also resulted in a leaner operation. Philippines market also sustained solid performance with the launch of Contadina brand. We expect continued cost savings to be realised for the rest of the year

Shipyard – Singapore Ride The Waves of "Recovery" For Now As Land Remains Out Of Sight

OPEC's latest deal raises oil prices and lifts hope of a rebound in 2017. However, oil companies are likely to raise capex in 2018 at the earliest. Production orders take centre stage but these orders were roughly a quarter of the total orders Singapore shipyards had secured in the last cycle. We revisit our valuations, and have pegged our P/B valuations to the yards' ROE. Updating our valuations, we find that Sembcorp Industries (SCI) remains the safest proxy to the protracted sector recovery. Upgrade to MARKET WEIGHT.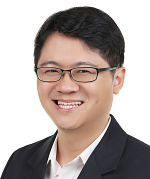 Check out our compilation of Target Prices