In the beverage space, the last few weeks have seen strong headline news:
Nov 3: A Dutch coffee group made a $1.45-billion cash offer for all Super Group's shares at $1.30 a share. At about 30X trailing PE, the valuation surely is super sweet for shareholders.


After Super is delisted (which follows on that of Viz Branz in 2013), Food Empire becomes the only 3-in-1 coffee play listed on the Singapore Exchange.


Nov 11: Thanks mainly to the absence of forex loss, Food Empire's 3Q net profit came in at US$5.8 million, compared to US$657,000 in the same quarter in 2015.
Nov 14-23: Over four days during this period, Food Empire's CEO bought 7.9 million shares for $3.2 million (see article).

These are his first purchases since May 2012, and helped spark a rally in the stock price from 30 cents to 44 cents. Trading volume also improved significantly.

Against the backdrop of Super's privatisation and the share purchases by Food Empire's CEO, investors are taking new notice of Food Empire.
Add to that, its strong 3Q16 net profit of US$5.8 million.
Super Group

Viz Branz

Food Empire

Delisting offer at: 30x PE
Delisted at: 16x PE
Current PE: 7x*


(* annualising 3Q16 profit)
If annualised, we get US$23.2 million profit a year. The implied PE (at 43 cents stock price) is just 7X.

It's way cheaper than the 30X which Super is being bought out at. And Viz Branz was privatised at 17X PE.

The key questions are (a) what fundamentals underpinned the 3Q16 profit and (b) is this the level of quarterly profit, or even better, to expect going forward? Answers to the first question might point us to a probable answer to the second.

1) The Russian ruble, which bedevilled Food Empire in 2014 and 2015, became relatively stable this year.

You can see the big difference: In 3Q15, Food Empire reported a US$6.4 million forex loss. This time, for 3Q16, it was only a US$207,000 forex loss.

All this time, the core 3-in-1 coffee business continued to enjoy dominant market share in its No.1 market, Russia. Reflecting pricing power, it was even able to raise its selling prices several times.

Russia accounted for 46% of the 9M2016 revenue.

2) Indochina -- or Vietnam, mainly -- continued to grow strongly. It clocked US$28 million in revenue in 9M2016, up 40% year-on-year.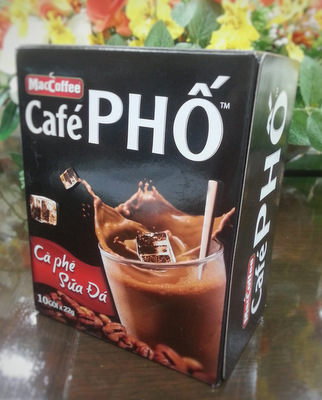 Cafe Pho strongly boosted revenue from the Indochina region from US$10.5 m in 2014 to US$29.5 m in 2015 -- and to US$28 m in 9M2016.The superstar product is Cafe Pho, which is produced out of Food Empire's plant in Vietnam. Food Empire struck gold with Cafe Pho after trying out different products in past years.

Unlike in Russia, where Food Empire engages external distributors, in Vietnam it is Food Empire's own sales force who do the selling.

It has over 1,000 sales people who are paid a basic salary and motivated by sales commissions.

They market it to mom-and-pop shops all over the country. (See also: FOOD EMPIRE: Opens new office in Vietnam as sales growth kicks in)

3) While the ruble stabilised, local currencies in other notable markets -- Ukraine and Kazakhstan and the CIS countries -- weakened, which contributed to double-digit falls in revenue in USD terms for 9M2016.

4) Caffebene, the popular South Korean coffee chain which Food Empire invested in early this year, still has some way to go before turning profitable. Food Empire reported share of losses of associates of US$666,000 for 9M2016.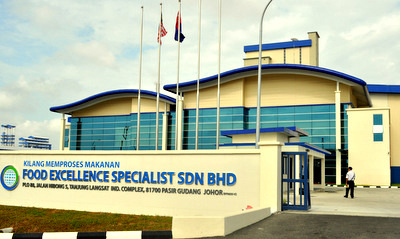 Food Empire's factory in Johor produces non-dairy creamer for internal use and third-party customers. NextInsight file photo5) "Other markets" -- which is how Food Empire reflects mainly the businesses of the factories in Johor and India in its financial statement -- have soared from US$8.6 m in revenue in 3Q15 to US$11.8 m in 3Q16.

The factory in Johor (which started operations in 2H2014) produces non-dairy creamer and potato chips while the Indian factory (which started commercial operations in 4Q2015), instant coffee powder.

They are putting their start-up losses behind them.


Post-script: The latest news of an
OPEC deal
to cut oil production for the first time in eight years has sent oil prices up as well as the ruble. There is a strong correlation between the price of oil and the ruble as Russia's economy is heavily dependent on oil revenue. Will the ruble strengthen further and hand Food Empire handsome
forex
gains
?