CIMB

OCBC

Mapletree Industrial Trust

Growing momentum in hi-tech buildings

■ We have done a comprehensive review of MINT and its forecasts. We raise our FY17F DPU by 1.7% but cut our FY18-19F by 3.7-6.4%.

■ Underpinned by the two development projects, MINT offers one of the highest DPU growth rates in our S-REIT coverage.

■ In the medium term, MINT could expand overseas or make bolt-on data centre acquisitions in the US or European markets.

■ We expect flatted factories' rents to hold up and hi-tech buildings' occupancy to rise sharply. Fiercest near-term pressures will be on business parks.

■ Attractive entry point emerging; reiterate Add with MINT still one of our top picks.

Raffles Medical Group: Upgrade after price correction

 Slow but steady earnings growth

 Expansion plans on track

 Current price point attractive


>Earnings growth slow and steady

We note that Raffles Medical Group (RMG)'s share price has corrected by another ~8% since the release of its 3Q16 results in late Oct. Given the on-going expansion plans, expenses may inevitably run ahead of topline contribution, thus a slower earnings growth trajectory vs. earlier years. Nonetheless in the longer run, growth remains intact in our view. In addition to a steady long term growth story, RMG also has a healthy balance sheet with net cash of S$78.0m as of 30 Sep-16. At current price point, we are upgrading RMG from hold to BUY, with an unchanged fair value estimate of S$1.61, offering a potential total return of ~17%.

PHILLIP SECURITIES

Centurion Corporation Limited

Oversold and underrated

SINGAPORE | REAL ESTATE | INITIATION

 Singapore's 2 nd largest Purpose-Built Workers' Accommodation operator by number of beds and the only Purpose-Built Workers' Accommodation provider in Malaysia

 Exposure to rising demand of mobile student population in UK and Australia

 Initiate with "Buy" rating with S$0.42 TP, implying an upside 37.53% (including dividends).

DBS VICKERS

UOB KayHian

Genting Singapore

Double up

Potential doubling of dividend to trigger further re-rating.

We maintain our BUY call on Genting Singapore (GENS) with a revised TP of S$1.15. Based on our analysis of GENS's cashflow generation and net cash of c.S$3.7bn, balanced against the redemption of its perpetual securities and potential bid for a Japanese casino, we estimate that GENS has the ability to increase its dividend to 6 Scts per annum up (translating to a 6.3% yield) from our FY15F DPS 3 Scts. We believe the positive market response following the declaration of a 1.5-Sct interim dividend will encourage GENS's management to return more cash back to its shareholders. This in turn should continue the rerating post the 3Q16 results.

ComfortDelGro Corporation (CD SP)

Strengths On Many Fronts Except Share Price

Despite resilient 3Q16 results, CD trades at an undemanding 15x 2017F PE, 9% below its 10-year historical PE average. We believe the discount is not justified, given CD's strong fundamentals and cash generation capability. There is dividend payout upside on its transition to an asset-light model as well as M&A opportunities, which are potential share price catalysts. Maintain BUY and PE-based target price of S$2.90 (unchanged).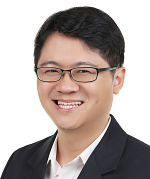 Check out our compilation of Target Prices