CIMB

PHILLIP SECURITIES

ComfortDelGro Upbeat underlying businesses;

M&A to drive growth

■ 9M16 core net profit slightly below expectations, at 74% of full-year forecast (4Q is seasonally weaker); the miss was mainly due to start-up cost for DTL stage III.

■ 3Q16 impacted by adverse FX translation for overseas operations (weaker £, CNY)

■ Underlying businesses remain upbeat. Singapore taxi hire-out rate stands at 99%.

■ Management in active negotiations for overseas M&As; strong balance sheet.

■ Upgrade from Hold to Add, with slightly lower target price to S$2.86 after rolling over our valuation to CY17 DCF (WACC: 7.0%).

Chip Eng Seng Corporation Ltd

Development sales expected to pick up

 Chip Eng Seng Corporation's (CES) 9M16 Revenue/PATMI met 83.4%/94.5% of our estimates and we have adjusted our forecast to reflect the better than expected performance

 Development sales in Fulcrum continues to be slow despite some price cuts

 Sales in Willow Apartments expected to accelerate after floor plan adjustment is completed

OCBC SECURITIES

QAF: Better profits from all segments

QAF reported a good set of 3Q16 earnings. Overall revenue was 13% lower YoY to S$212.4m following the deconsolidation of results from GBKL since Apr-16. Nonetheless, sales had increased for all segments (Bakery, Primary Production, Trading & Logistics), on the back of new products, better prices and higher sales volume. The deconsolidation also resulted in lower operating costs, while both Bakery and Rivalea continued to enjoy lower raw material costs. Thus PATMI for the quarter was up 84% to S$19.4m, which was above expectations, as it was also helped by lower taxes paid by certain subsidiaries. We maintain our BUY rating while our fair value estimate of S$1.33 is under review.

MAYBANK KIM ENG

UOB KAYHIAN

Genting Singapore

(GENS SP) D/G to SELL; Rally over done;

EPS growth outlook uncertain Amid weak gaming volume - prefer Genting Malaysia With gaming volumes at record lows, 50% of RWJ disposed and the Japan growth 'option' uncertain, we believe the recent rally in the shares due to the maiden 1.5sen interim DPS is unwarranted. Downgrade GENS to SELL from HOLD. GENS will dispose its 50% stake in Resorts World Jeju (RWJ). We did not impute any contributions from RWJ as it has not opened yet. We maintain our core earnings forecasts, but tweak our TP up by 1cent to SGD0.73 to account for the disposal gain. TP based on 8x FY17E EV/EBITDA (-1 SD to LT 12M forward EV/EBITDA mean).

STRATEGY – SINGAPORE Positioning In Volatile Times

While waiting for the dust to settle after the shock outcome from the US presidential elections and the US$ volatility, we highlight deeply undervalued stocks and companies benefitting from the US$ strength.

WHAT'S NEW

 Unexpected events unfolding. The FSSTI saw heightened volatility after the recent US presidential elections and the US$ strength. Over the past three days since the US presidential elections, the US$ has strengthened 0.7-3.3% against the ASEAN currencies. This report highlights stocks impacted by the US$ strength.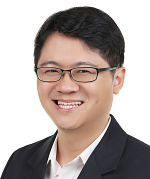 Check out our compilation of Target Prices