Excerpts from analysts' report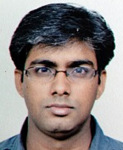 Nomura Singapore analysts: Wee Lee Chong & Abhishek Nigam (left)

Time to accumulate one of the most profitable yards in Asia, backed by strong order backlog

Maintain Buy with a TP of SGD1.56, an 18% upside potential

We retain our Buy rating for YZJ and TP of SGD1.56, which is based on 1.2x forward P/B on BVPS of CNY6.1 as of end-FY15F. We believe there are several catalysts for YZJ's share price from 2Q15F.


BDI's slow rebound from mid-February might get a seasonal boost

The Baltic Dry Index (BDI) has stayed below the 800-level for more than three months for now, with ship owners running ships at below cash cost breakeven.

The rebound from the record and unsustainably low of 509 in mid-February to last Thursday's 588 should receive new support from the seasonal upswing for iron ore and grains seaborne trade globally in 2Q-3Q15F, and the rise in ship demolition activities YTD in 2015.

We expect the possible BDI rebound to be positive for the investor sentiment on YZJ, which is the leading global yard for dry bulk carriers, as the correlation between BDI and YZJ's forward P/B is 0.8, and P/E is 0.7 (refer to our initiation report, published on 5 Jan 2015).

Near-term boost from impending dividend payout on FY14 earnings


Stock price
(9 Apr 2015)

$1.345

52-week range

$0.995 – 1.35

PE (ttm)

6.7

Estimated P/E (04/2015)

7.7

Market cap

S$5.1 billion

Price/book

1.15

Dividend yield
Bloomberg data

4.15%
We expect YZJ to pay its one-tier tax exempt dividend of SGD0.055 per share for FY14 in May, after the shareholders' annual general meeting on 30 April.

This implies a 4.2% dividend yield in the near-term. In the long-term, we expect YZJ to raise its dividend payout to SGD0.06 per share for FY15F as we expect the group to return to net cash position by end-2015F.

We expect earnings in FY15F to surprise market expectation positively

We expect YZJ's 1Q15 results to beat consensus, with our net profit estimate for FY15F being 25% above consensus. We believe the market has not fully factored in:

1) the up to CNY356mn of general provisions (made in 4Q14) that can be gradually unwind in 2015F, as YZJ exits its real estate-related held-tomaturity products;

2) better-than-expected shipbuilding margins; and

3) writebacks of contingency provisions made on its maiden jackup rig order.