Excerpts from analysts reports

OCBC Investment Research keeps 'hold' rating on SMRT

Analyst: Wong Teck Ching Andy

SMRT reported a decent set of 1QFY15 results which beat ours and the street's expectations. PATMI jumped 36.8% YoY to S$22.4m on the back of a 4.3% increase in revenue to S$297.1m. This was driven by an improvement in operational performance for both its Fare and Non-fare businesses.

Meanwhile, management is hopeful that it can reach a win-win situation with the LTA on the new rail financing model, although there is still uncertainty over the timeframe and details.

We raise our DDM-derived fair value estimate on SMRT from S$1.40 to S$1.65 as we bump up our PATMI projections and terminal growth rate assumption. However, we maintain our HOLD rating on SMRT given the limited upside potential.


OCBC Investment Research keeps 'hold' rating on Singapore Airlines

Analyst: Yap Kim Leng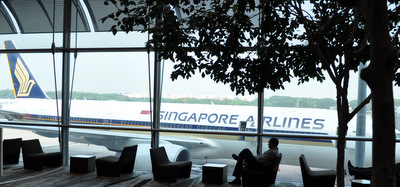 SIA's 1Q FY15 net profit tumbled 71.4% to S$34.8 m.
NextInsight file photo.Weak 1QFY15 results as expected
Singapore Airlines' (SIA) 1QFY15 revenue was within expectations (-0.6%) as it decreased 4.1% YoY to S$3.68b. Reported 1QFY15 PATMI was 71.4% lower at S$34.8 m.

But when adjusted for the change in depreciation policy, 1QFY15 PATMI would have been S$25.8m, or 2.7% higher than our forecast.

Poor results from associates and JV (-S$27m YoY) dragged PATMI, of which: 1) S$14m loss came from Tiger Airways, and 2) weaker performance from engine repair and overhaul centres caused profits from JV to decline by S$11m. We think aggressive promotions and capacity addition will continue to pressure yields.

But given the moderation in QoQ yield declines, we use a higher 0.85x P/B-net cash (previous: 0.77x) and derive S$9.97 FV estimate (previous: S$9.50). Maintain HOLD.

---

Credit Suisse: "Margin support from delivery of 10,000 TEU containerships"
Analyst: Gerald Wong, CFA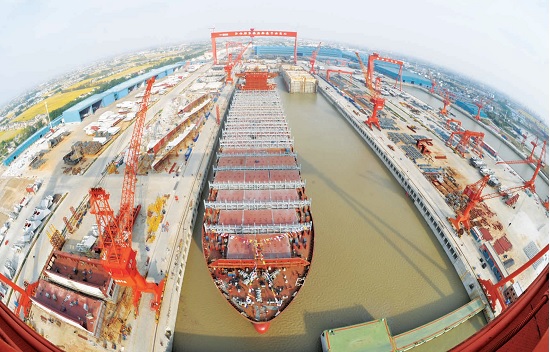 Yangzijiang shipyard delivered four 10,000 TEU containerships in 2Q. Photo: Company

■ Yangzijiang will report its 1H14 results before the market opens on 6 August 2014.
■ 2Q14 results preview. We expect 2Q14 net profit of Rmb700 mn, above consensus of Rmb625 mn, as shipbuilding margins are likely to remain resilient.

Yangzijiang delivered up to four 10,000 TEU containership in 2Q14, an acceleration from the one unit delivered in 1Q14.

In addition, earnings are likely to be boosted by a potential tax write-back, as its main yard Jiangsu New Yangzi Shipbuilding (JNYS) was recently accredited as a "High/New Technology Enterprise", which allows the yard to enjoy a preferential income tax rate of 15% for three years starting from FY13.

Recent story: YANGZIJIANG --- $1.55 target; SIA -- $13 target