Bocom: CHINA PROPERTY saw 'solid' August

Bocom International said China's property sector surprised on the upside last month and the research house is therefore keeping its "Outperform" call on Hong Kong-listed real estate developers.

"Contracted sales remained solid in August despite the traditional low season.

"Most still managed to achieve month-on-month revenue growth even though only a few new projects were launched," Bocom said.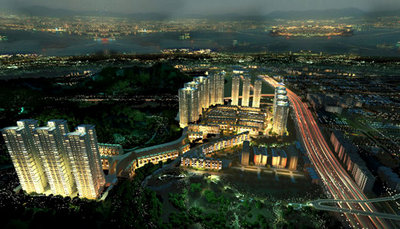 Agile is Bocom's 'top pick'. Photo: AgileThe research house said developers were able to target end-user demand strategically by selling mid-to-high-end properties with reasonable pricing.

"While the contracted ASP (average selling price) was somewhat dampened by the inventory sales and lack of new projects launched during the period, we observed that price cuts were actually not common.

"The selling prices for most of the existing projects were able to remain steady."

Contracted sales revenue of 16 developers rose 16% MoM, or 26% YoY on average during the period, with 10 of the 16 having recorded MoM increases in sales revenue.

"Many developers are set to accelerate new project launches amid the traditional peak season of 'Golden September and Silver October'.

"We learned that Shimao (HK: 813), Country Garden (HK: 2007) and R&F (HK: 2777) plan to launch a number of new projects in the coming one to two months."

Bocom added that given robust end-user demand, optimistic sentiment towards the sector and the comfortable credit environment, it expects monthly contracted sales revenue to fare even better in the near term.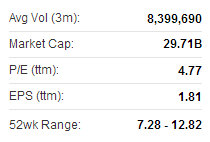 Agile recently 8.62 hkd"Agile (HK: 3383) remains our top pick and overall we expect fundamentals to continue to benefit from the contracted sales momentum in the near term, which has outweighed the prior fear of a new round of policy tightening.

"Besides those developers which are set to benefit from new project launches, we suggest focusing on those laggards which have fallen behind on year-to-date contracted sales but have potential for contracted sales catch-up, such as Agile and Evergrande (HK: 3333)."

The sector is currently trading at a 40% discount to NAV.

"We maintain our optimistic view towards the sector and we think it deserves to trade at a 25%-40% NAV discount, being the high end of the 2009-2012 valuation range."


---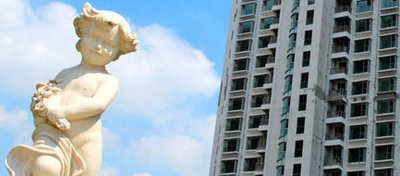 Shimao is a 'top pick' with UBS. Photo: ShimaoUBS: 2014 CHINA PROPERTY outlook

UBS said it expects China's 2014 housing sales to possibly rise by double digits and has a "Neutral" stance on the sector.

"We raise our 2013 full-year property demand forecast to an increase of 10-15% YoY (from 5-7%), albeit with the growth rate to slow over the rest of 2013 from a high of +27% YTD.

"We also project 2014 demand to rise 8-10% driven by the urbanization push and policy staying broadly unchanged, and in terms of prices, we forecast a ~5-7% YoY increase in 2014E, after 2013E's ~7% increase," UBS said.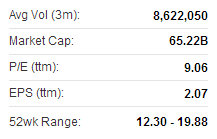 Shimao recently 18.78 hkdNew government policy market oriented

"We think the diverging policy changes in a few tier 2&3 cities recently demonstrated that the new government turned to a 'bottom-up' approach.

"Hence, we think the future policy direction will become more market oriented and tailor made, depending on price trends and economic conditions in local cities," UBS said.

The Swiss research house added it thinks the recent strong uptrend in tier 2 cities' prices could trigger new reinforcement of price controls, thus potentially creating some short-term share price volatility.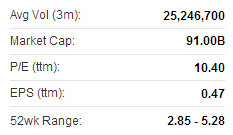 Country Garden recently 4.93 hkdTop picks for UBS are Shimao (HK: 813), Country Garden (HK: 2007), R&F (HK: 2777) and KWG (HK: 1813).

"Our top picks offer average upside of 27% to our FY14-based PTs from the current level.

"We look for our top picks' better earnings growth prospects, steadier margins and solid sales to continue to support their outperformance against peers."


---

See also:

ZHANG XIN: 'China's Most Flamboyant Property Tycoon'