'Sumer' is an investor who posts in our NextInsight forum regularly on property stocks, and is regarded as a property guru.

The following article was first posted by Sumer in this forum thread in response to the following comments by 'Big Fish'

"Has anyone noticed that Francis Siah Ooi Choe recently bought 1 m shares at 73.8 cents, and became a substantial shareholder of Superbowl? Why?

"Is it just to make the small difference between offer price of 75 cents and 73.87 cents ? There's hardly any meat left after counting the broker's commission. Begs the question: Why?"


FRANCIS SIAH's purchase of shares after the SuperBowl takeover news is interesting. His deemed (Elinton Pte Ltd & wife Geraldine Tan Wan Cher) and personal interests now add up to more than 5% of SuperBowl.

Should he vote against the takeover offer, and two other top shareholders (ie, Morph Investments with 2.81% and Pang Heng Kwee with 1.13% -- info as at 20 March 2013 as stated in the 2012 annual report) happen to do likewise, then Hiap Hoe will probably not obtain 90% acceptance, and the 90% condition will not be met.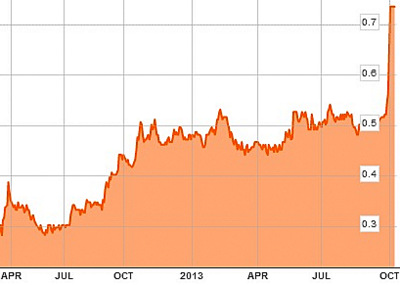 SuperBowl stock price shot up from 50-cent level after Hiap Hoe offered 75 cents to take over the company. Chart: Bloomberg Some investors fear that without 90% of SuperBowl's shares, Hiap Hoe will not launch the takeover.

However, I suspect that Hiap Hoe is likely to use this condition only as a "push" factor, and that it will simply lower it to below 90%, perhaps because HH Holdings (the controlling shareholder of Hiap Hoe and SuperBowl) needs cash to settle the stake changes within the family.

(Note: To be specific, the patriarch Teo has just sold out of his holding in HH Holdings).

There are 2 rounds where this takeover exercise may be blocked.

The first round is at Hiap Hoe's EGM, where consent will be sought from minority shareholders for the takeover of SuperBowl.

Hiap Hoe, however, has no big minority shareholders, unless some are hiding under nominee names (CIMB, DBS, OCBC, HSBC etc). As such, I don't see any stumbling block here.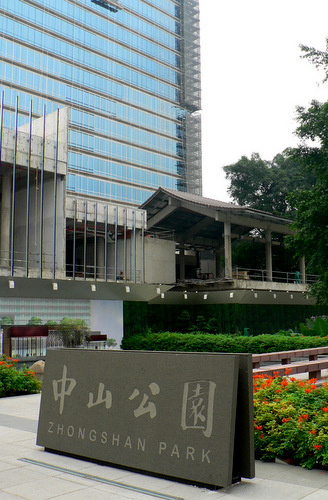 @ Zhongshan Park in Balestier: The new Ramada Hotel and Days Hotel are 50-50 owned by Hiap Hoe and SuperBowl. NextInsight file photo.Once that is done, the offer will be made to SuperBowl shareholders.

Since HH Holdings already owns about 71.5% of SuperBowl shares, it can simply tweak the 90% condition to ensure that the deal goes through, even if it means not delisting SuperBowl.

However, if I were the Teos, the controlling family, I would still aim for 90% offer acceptance and delist SuperBowl, because it costs very little for Hiap Hoe to lure the non-Elinton shareholders to the honey. I suspect just raising the offer price to 90cts (15 cents more for the remainder approximate 92.7m shares equals only $14m!) will do the job.

The benefits to HH Holdings far outweighs that $14m.

For one, it paves the way for a future takeover of Hiap Hoe itself, without the farce of SuperBowl still being a listed entity.

Since Hiap Hoe's NAV will shoot pass $2 post-takeover, an offer of $1 for Hiap Hoe shares will be another steal.

In fact, if Hiap Hoe takes over SuperBowl at 90 cts, HH Holdings and concerted parties will receive nearly $210m.

If $100m is used to settle HH Holdings' stake changes, the leftover is $110m.

If they then successfully offer $1 each for the remainder 29.1% Hiap Hoe shares in the public's hands, it will only cost them $137m.

In other words, all HH Holdings and concerted parties need to do is to come out with a net $27m ($137m - $110m) to privatize both Hiap Hoe and SuperBowl!


Previous story: SUPERBOWL: New substantial shareholder emerges, has remarkable history