Page 1 of 2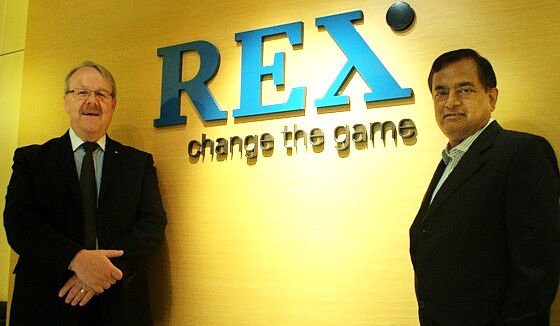 Rex International plans an aggressive oil drilling exploration program with technology years ahead of its peers'. It has well-known experts on board like co-founder Hans Lidgren (left) and geo-scientist Dr Rabi Bastia.
Photos by Leong Chan Teik

Lower oil prices have resulted in lower exploration costs, as demand for offshore vessels and supporting logistical services decreased.
The cost of some exploration items this year is only half of what it was last year, thanks to a fall in vessel and rig charter rates and other related expenses.
With crude oil prices half of what they were a year ago, Rex International has decided to focus on exploration instead of production or sale of oil reserves.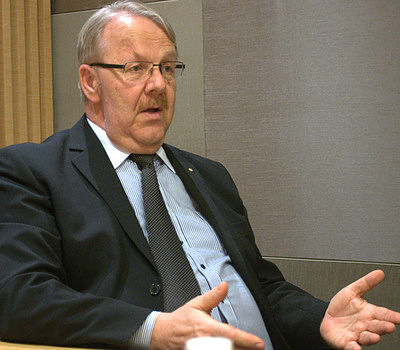 Rex co-founder Hans Lidgren is an oil exploration expert who paved the way for major findings such as the Haltenbanken area in Norway and the Bukha field in Oman. He developed Rex Technologies, comprising Rex Gravity, Rex Seepage and Rex Virtual Drilling.
"The current environment of low oil price is a window of opportunity for exploration work at a much lower price to fill up our well discoveries," said Rex International co-founder and major shareholder Hans Lidgren.
Mr Lidgren was speaking at a media conference at the Group's office in Singapore on Tuesday.
"With the money we currently have, we can do twice as much as what we could have done before the oil price slump," he said.
The Group has roped in distinguished seismic geo-scientist Dr Rabi Bastia to head a task force to search for giant oil fields that could be its future drilling pipeline.
An oil and gas field is considered giant if it contains at least 500 million barrels of ultimately recoverable oil & gas or equivalent.
Geo-scientists believe that these giants account for 40% of the world's petroleum reserves.
"We believe, with a high degree of confidence, that we can find, much more easily, these large oil fields," said Kristofer Skantze, Rex International's Chief Operating Officer at the briefing.
Dr Bastia received India's Padma Shree award for discovering one of the nation's largest gas reserves (at Krishna Godavari Basin).
With Dr Bastia on board, the Group adds top level competence in its continuous efforts to marry the merits of traditional seismic geology with Rex International's breakthrough technology in its exploration ventures.
"If oil prices go up again in the short term, we expect to have more oil reserves in our portfolio to sell," said Mr Lidgren.